Lighting can help set the tone of your corporate event. It's important to get it right because if the lights are too bright your event may seem industrial and rigid. If your lights are too dark, guests will miss the other design aspects and may become so relaxed they feel tired. Great lighting will create the perfect ambiance for your live event production and will help you focus the impact where it needs to be. Here are lighting tips for you to consider at your next event.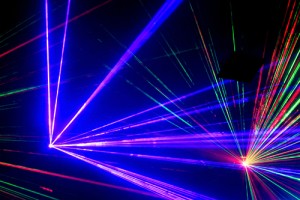 Create A Light Show
A light show is a great way to start because it grabs people's attention. A lighting engineer can design a custom show specifically for you. A great reason to use a light show at a corporate event is to quiet the crowd and build excitement for the main event. Light shows are perfect for high-energy events because they make a very memorable experience.
Uplighting
Uplighting can take bland rooms and event spaces and transform them into the perfect atmosphere. This is especially important for more basic venues, such as an ballrooms or conference centers, which were most likely built to be generic looking. Since basic rooms don't have a lot of character, you can build ambience with more lighting and decor. Different uplighting techniques include using a specific color to compliment the theme or to create a wow factor for guests entering the room.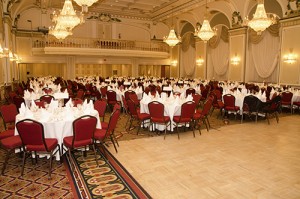 Pin Lighting
Pin lighting is an excellent way to direct attention to specific aspects of your event you want people to be sure and notice. Using a spotlight creates a dramatic effect that can transform table settings into beautiful pieces of art. Not only do pin lights add drama to your event lighting, but they help separate dark table linens and centerpieces. Pin lighting helps make your event design a more visual experience for your guests.
GOBO
A GOBO is a beam of light with a metal stencil placed over it to create a pattern. GOBO's can project any design or pattern including abstract shapes, pictures or company logos. Since you can project GOBO's almost anywhere, including ceilings, floors, and walls, they are a great way to add interest, while promoting your brand at the same time. Having your logo in bright lighting is a great way to give your event a very classy feel. GOBO's are very flexible and are really only limited by your imagination.
Image Audiovisuals is a nationwide production partner for live, hybrid, and virtual events. We strive to be a partner in solving problems, reducing your stress, and having some fun along the way!