When's the last time you updated your AV RFP? Have you taken a good look at the questions and requirements, and do they still meet the needs of your event? Are you sharing the necessary information to give audio visual companies a chance to put together a thorough and thoughtful response?
Our biggest advice for RFPs:
Don't assume this year's event is the same as last year's.
Which also means don't use the same AV RFP you used last year. Are you at a different venue? Has your budget changed based on attendance or meeting format? Have your presenters and schedule changed? All of these factors can change the labor, equipment and staging needs.
Plus, if you're going through the AV RFP process, it usually means you're looking for a change from last year's production. Give your event a chance to grow and thrive with new sets of eyes bringing new ideas to the table.
1. Don't Skip the Event Vision
It's More Than Gear
Just providing a gear list from last year is a missed opportunity to give your bidders helpful information to craft a response. There's a lot of context and nuances that don't come through in gear lists.
Plus, if you only provide what the last company did, you might limit other bidders on the potential to be creative within your budget.
Give Your Event Vision the Attention It Deserves
Include a rich description of your event vision. It should include a summary of the audience type and content, overall event objectives, and any KPIs you need to meet. But the real magic of the vision comes from the purpose of the event.
What do you want your audience to feel? How should the stage design enhance the attendee experience? What is your North Star, that major decisions will be based off of?
If you're looking for somewhere to start, use the show flow and/or agenda from last year. This gives production companies a good idea of what your event looks like and what AV services will be necessary.
As we mentioned, you don't want to box yourself into doing the exact same thing, so don't let the AV RFP rely too heavily on this information.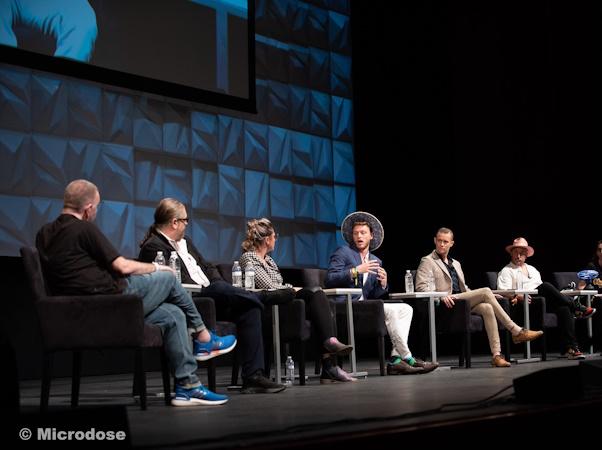 When production companies understand what you're ultimately looking for, they can bring creative and innovative ideas to their proposals while still meeting your necessary event objectives.
All About the Extras
Consider including pictures of past year's General Session stages. Bidders will get an idea of your set design budget and styles. And it's a good reference point for starting designs. You can even include a few notes about what's worked well, what's non-negotiable, and where the AV team can bring in new ideas.
And don't be afraid to include a range of what you're expecting to spend. We know budget is often omitted, but it could help quickly weed out any companies who are above your range. Plus, the right audio visual company will try to maximize your AV budget, not take advantage of it.
2. Share Helpful Information About Your Venue Contract
If you already have your venue secured, include verbiage related to production in the AV RFP. Oftentimes, there's language in the contracts that add fees for all sorts of things. AV companies should have experience finding these expenses and can do their best to help you negotiate them out.
Watch Out For Frivolous Fees
If your venue has a preferred event production partner, you should look for verbiage around penalty fees for using an outside AV company. This may look like surcharges on power, internet, and rigging if you don't use the in-house provider.
These can sometimes be negotiated even after you sign. And for next time, here's RFP language we give our clients for venue contracts that maintains your vendor freedom of choice. We always encourage planners to find an AV partner BEFORE signing venue contracts if possible, so these fees can be identified and removed upfront.
Our Senior Project Manager Mac McGuire spends a lot of time combing through contracts to eliminate frivolous fees and identify things necessary for our team to know, like 24 hour room holds, short load-in and load-out times, elevator operation fees, carpet protection fees, and more.
If you're not in sync with your AV company here, your budget can be severely eroded by these fees. And if specific load-in times aren't taken into account, it could limit the AV impact based on the time needed to set and strike.
Being transparent with contract specifications promotes realistic AV RFP responses.
3. Consider Requiring A Discovery Call
A 15 minute phone conversation can go a long (long!) way. It gives the bidders a chance to ask any clarifying questions about the AV RFP material, making sure everyone is on the same page. It also creates open dialogue to dive into your overall event vision, get your early thoughts on any creative elements, and understand anything you may already have in place (location, headline speakers, etc.).
A Chance For A First Impression
It's also an early chance for a first impression, so you can see how the companies and teams actually work. Do they ask good questions about your vision and challenges or spend the call only talking about their qualifications? Do they seem to have a good grasp on what you're looking for? Can you see a happy working relationship with them?
A discovery call will add qualitative data to the quantitative RFP and pricing.
While it adds time to the initial RFP process, it should lead to more complete and accurate RFP responses, saving you time down the road. And it will also eliminate any production company who isn't interested in putting in the effort to deliver a quality response.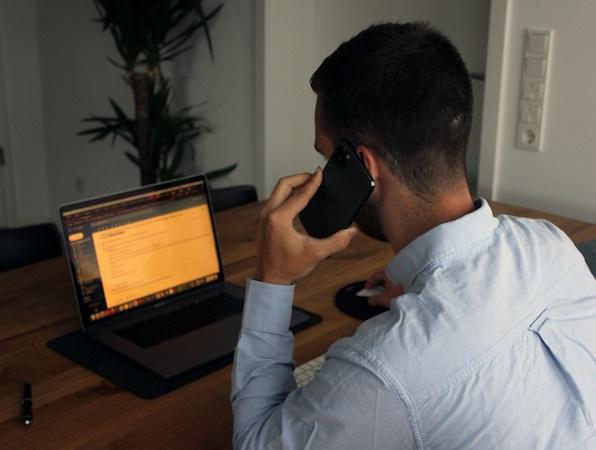 How Does Your AV RFP Look?
We may be just a little biased, but we do believe that AV is one of the most important pieces of your event. Having the right production partner is indicative to the success of meeting your event vision, so the AV RFP process is critical to get right.
Take a look at your current RFP and see where you can add helpful information that will result in strong submissions and a chance to exceed your event expectations.
Interested in more information on getting your RFP to where you want it to be? Reach out to our team at ImageAV and we'll help you craft the perfect AV RFP!