Trusted Partners for a Seamless Denver Audio Visual Experience
Your event will look and sound its best when you partner alongside the ImageAV Denver audio visual team. We plan for every contingency, leaving no stone unturned, and build out an intuitive and exhaustive workflow.
From planning to design to production, we're an extension of your internal team, always with your best interest at heart. You'll appreciate innovative AV technology, creative presentation, and more than 30 years experience to ensure your event engages and captivates your attendees.
Top-rated Audio Visual Services in Denver
Denver Set Designs
From large-scale productions to internal meetings to charity events, you'll love our set designs for events and meetings of all sizes!
We partner closely on the creative design process to ensure your stage is impactful to your audience while meeting your budget.
And with over 35 years of meetings and events in the Denver area, you can count on us to have an understanding of your venue and its unique needs.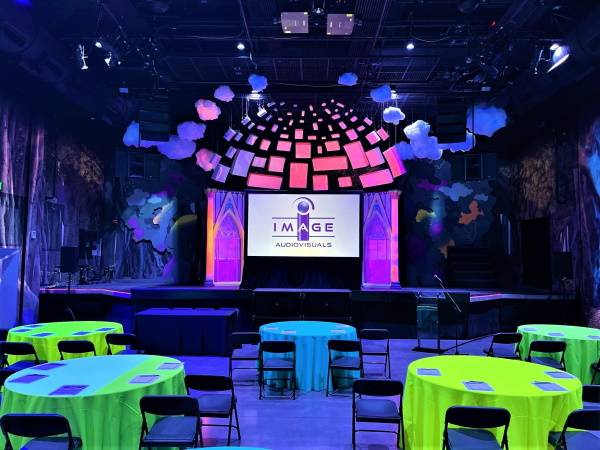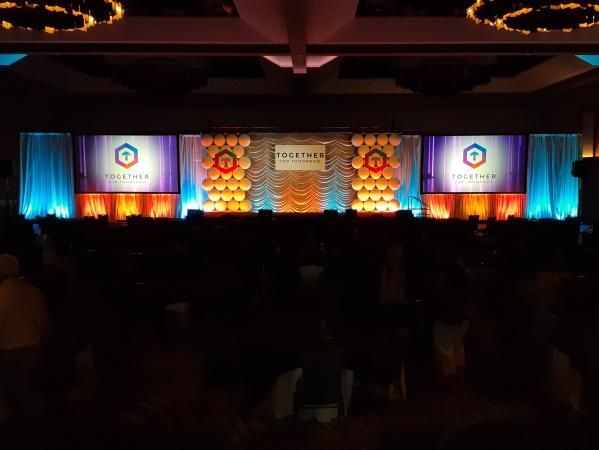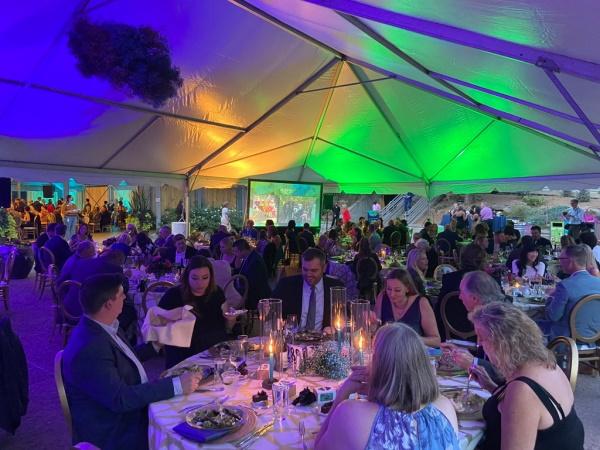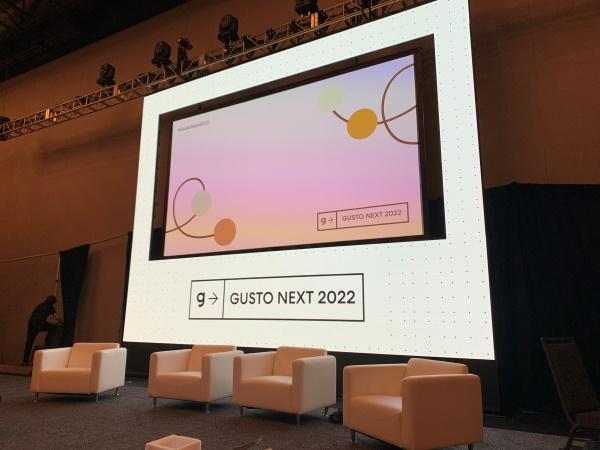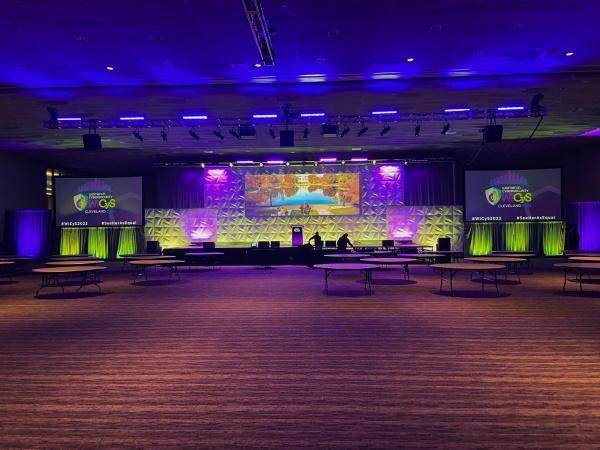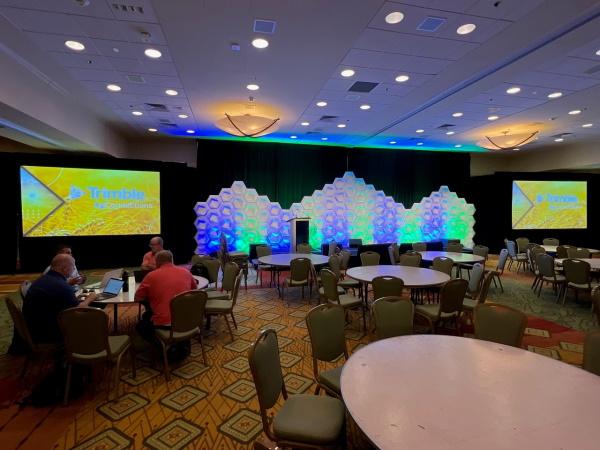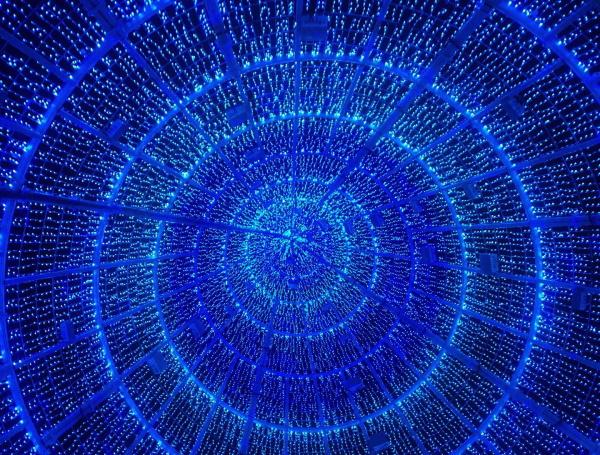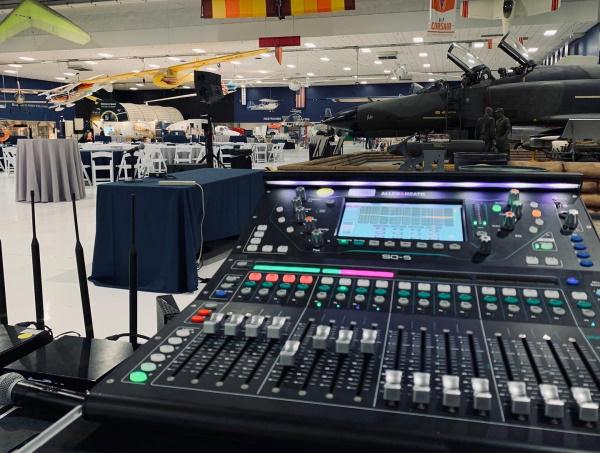 Planning an Event at the Gaylord Rockies?
Get unmatched AV services from an experienced company
Partner with a production company that has a history of success at Aurora's largest meeting and convention venue.
Choose Image Audiovisuals for better audio visual pricing, personalized planning, and innovative event ideas.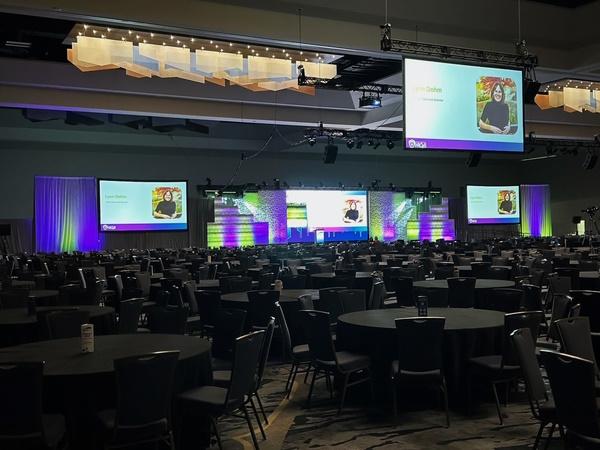 Onsite Services
Our Denver audio visual headquarters includes over 22,000 square feet of office and warehouse space!
It houses our:
Virtual production studio
Giant green screen
 Inventory of audio visual equipment
AV Installation team
Modular Backdrops stage design panels inventory
Our Denver Properties
We are proud to partner with many local venues and organizations throughout the Denver metro area, providing quality av services onsite.
Convention Center
ImageAV is the onsite production partner at the Colorado Convention Center. Our Denver audio visual team has managed dozens of events at CCC, offering significant savings with an onsite inventory and hassle-free process.
Denver Zoo
The zoo is a wonderful location for both indoor and outdoor private events. A production partner at the zoo, our Denver audio visual team helped transport guests to the North Pole during a dazzling Christmas extravaganza!
Wings Over The Rockies
Wings Over The Rockies museum offers a unique event experience in south Denver. As a preferred audio visual vendor, we've provided services and equipment for corporate and private events.
Crowne Plaza DIA
Conveniently located near the Denver International Airport, the Crowne Plaza has 84,000 square feet of meeting space including a convention center.
Denver Airport Marriott
We partner with the Denver Marriott on corporate meetings, functions, and weddings across their 13 event rooms.
Embassy Suites DTC
Our Denver audio visual team supports the Embassy Suites meeting spaces, perfect for groups of up to 300 people.
Tips for a Smooth Audio Visual Process
Great Beginnings
✓ A kick-off meeting to share goals, ideas, problems and solutions.
✓ Meticulous RFP review.
✓ Get inspiration from past events our team produced.
✓ Schedule a strategic site visit.
Why Partner with Image Audiovisuals?
Denver has been our home for over 35 years. We started in a 400 square-foot room and have grown to a 22,000 square-foot office and warehouse. It's been a fantastic journey!
We design and produce live, hybrid, and virtual events nationwide. We love solving problems, building creative sets, leveraging event technology, and collaborating with awesome clients.
We're the onsite, preferred production partner for the Colorado Convention Center and are onsite at various locations across Colorado including Beaver Run in Breckenridge, Denver Zoo, and more!
We welcome the opportunity to show you how our services and seasoned team can reduce your stress, stay within your budget, and wow your audience.
Our Denver Location
Image Audiovisuals
2130 S Dahlia St
Denver, CO 80222
Hours: Mon-Fri 8am-5pm
Contact Us
Phone: 303-758-1818
Email: [email protected]