Tired of Juggling Multiple Vendors?
Our hybrid solution is the perfect fit for planners who want
✓Streamlined communication
✓Bundled pricing
✓Innovative use of technology
✓Unique hybrid ideas to engage audiences
Make Hybrid Event Planning Simpler
Our all-in-one solution has the av services you need
Award winning live event production
Decades of live streaming and recording
Customizable and immersive virtual platform, eAttend Global
Broadcast-quality virtual production and editing
Save time and money by working with just one company, one integration, and one contract!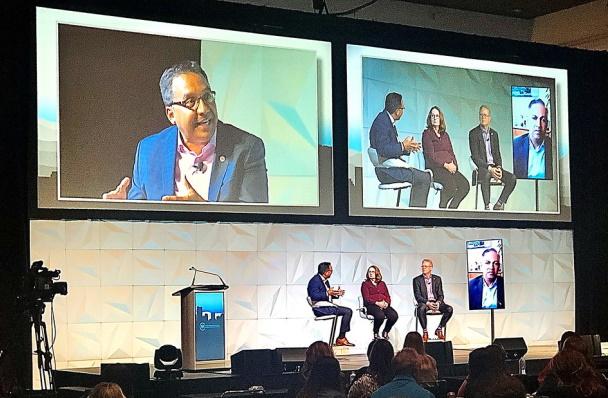 How Do You Define Hybrid?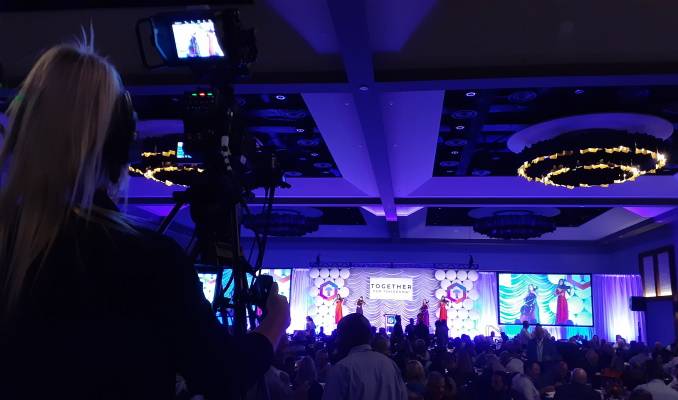 For everyone, it's a little bit different. That's why our planning process starts by understanding what elements you need to make your event successful.
A consultative approach to planning
Lean on our experience for guidance on everything from venue considerations, to content production, to increasing your event ROI through on demand.
We'll get you what you need and filter out what you don't.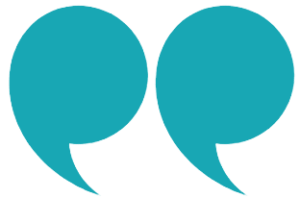 I greatly appreciate all of your hard work, flexibility, responsiveness, and, of course, your good humor.  You helped keep a group of independent scientists organized and on-track, both before and during the meeting.
Is Hybrid Lite Right For You?
It may not make sense for you to stream your entire hybrid event. Have you considered only live streaming your general sessions and select breakouts?
You can record the rest for on demand viewing later, providing a revenue opportunity for your conference.
We've found this solution to help lower production costs, encourage in-person attendance, and still reach your virtual audience.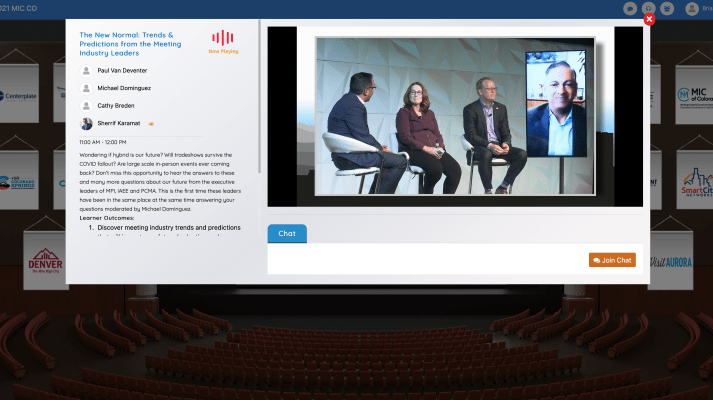 Innovative Hybrid Technology
The Virtual Speaker Ready Room
Our proprietary Presentation Management Portal gives each presenter access to a secure site to upload and manage their session material. It's designed to streamline the process of organizing, gathering, and uploading presenter material for your hybrid event.
It can be used onsite, essentially replacing a speaker-ready room, and online, where presenters can upload a pre-recorded presentation and any accompanying slides or handouts.
The database connects the agenda to the event speakers and knows which presenters have uploaded materials and which have not, generating on-demand reports for meeting planners.
The Virtual Event Platform
Give your attendees an engaging and easy to use virtual platform!
The platform is full of features you'll want like data analytics, registration and e-commerce capabilities, sponsor opportunities, and attendee engagement tools.
A platform full of value
But the feature you'll love the most? Our team handles ALL the heavy lifting.
We'll design the rooms, upload your content, provide staff and exhibitor training, and have live Denver-based tech support for attendees.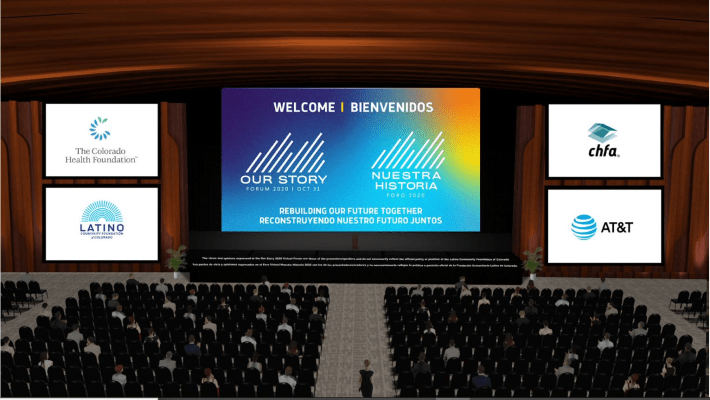 Live Streaming & Recording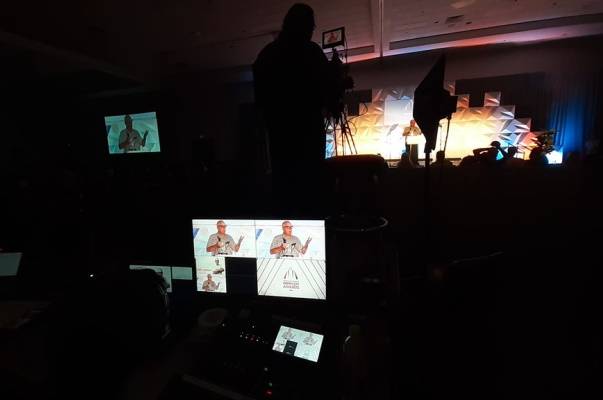 There's more than one way for your audience to watch your event content. Live stream your entire conference, choose to record it all for on demand, or utilize a mix of both!
Based on your needs and budget, we'll craft the right mix of live streaming and recording with you.
With over 30 years of experience, you can trust we have the expertise to find the right hybrid event solution.