CROI Welcomes Back In-Person Attendees for the First Time Since 2019
The Conference on Retroviruses and Opportunistic Infections (CROI) met in February at the Seattle Convention Center. It's the premier forum for the latest research on some of today's toughest viral challenges like HIV, monkeypox, and COVID-19.
Given their global audience, this year's conference was held in a hybrid format. CROI needed a partner who could handle the live event production onsite, had both live streaming and recording capabilities, and could run the online portion through a customized virtual platform.
FAST FACTS
• 3,500 attendees (3,000 in person, 500 online)
• Session overflow area for attendees to watch any of the concurrent sessions
• Live streamed and on demand content watched on our virtual platform eAttend Global
• Handled presentation management through a dedicated, secured server
• 40 AV techs onsite!
A Perfectly Executed Hybrid Event
A Fresh Venue
This was the very first conference held in the gorgeous new Summit addition of the Seattle Convention Center. And it was the perfect welcome back for CROI attendees after three years of virtual events.
For an untested space, it truly couldn't have gone better. It was an AV dream to produce an event in that beautiful venue!
The main session room had a sleek set up with multiple delay screens, uplighting, I-MAG support, and our new Line Array sound system spread out through the room.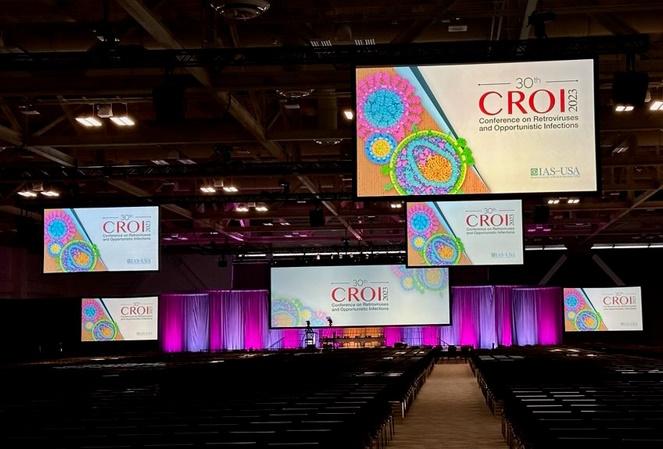 Connecting Attendees to Content Wherever They Are
One of our favorite features of the conference was the All Session Room. Because the Poster Hall was a bit of a walk from the session rooms, we designed a viewing area where attendees could tune into any of the concurrent sessions happening. They simply checked out a pair of headphones and selected the color-coded session channel to watch the presenters.
This set up allowed continuous traffic to the Poster Hall (which had over 1,000 posters!) since attendees could still watch various speakers. At peak times, we had up to 150 people using the headphones!
Streamlining The Presentation Management Process
We brought our own server, which was connected to a hard-wired, private network. In the Speaker Ready Room, Techs assisted the presenters with uploading their content to the right place, making sure it loaded correctly with no corruptions or errors, then did the speaker check.
Mitigating Time and Risk Factors
Being in charge of the presentation management process meant we mitigated the risk factor of losing a presentation, plus it eliminated any time constraints of tracking down presenters for their content. Our process ensured a timely delivery of each presentation to the corresponding session room. Techs logged into the private server, selected their session room, then downloaded the presentation for their speakers.
CROI didn't have to waste time trying to figure out what presentations were still needed, how to get them to the correct room, and if the content was ready for use.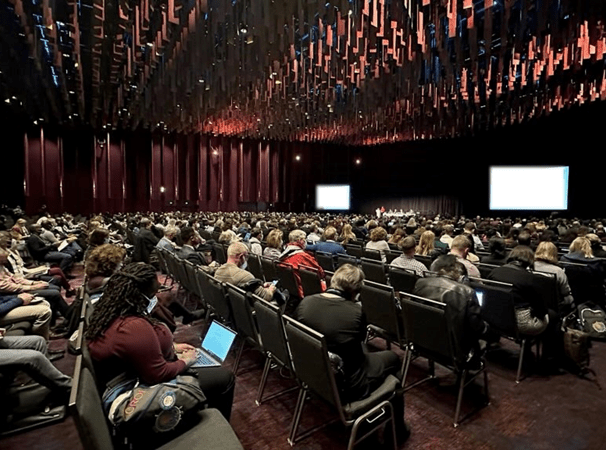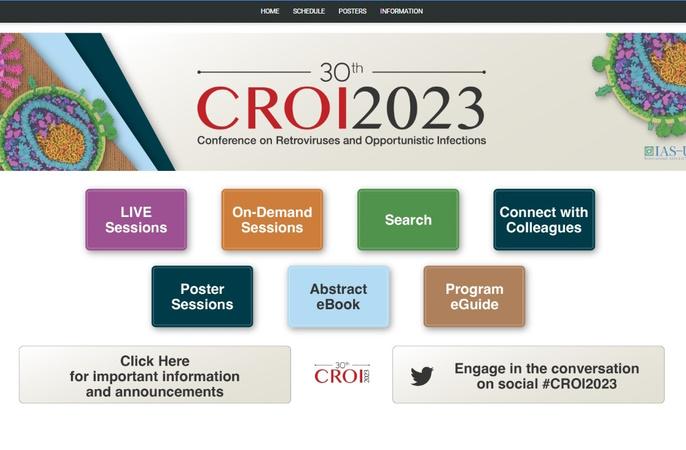 Meeting the Needs of Online Attendees
Because CROI has an international audience, they elected to livestream the entirety of the conference. Online attendees watched the sessions live on our eAttend virtual event platform.
They participated in the live Q&A for every session with the help of onsite moderators and could also chat with other online attendees, had access to abstracts and posters, and could connect with the database of registered colleagues.
Reaching a wider audience
Since the content was already being captured, CROI also made it available as on demand recordings. Access to the recordings was included in the conference registration fee, and registration was re-opened after the conference to give non-attendees a chance to purchase and watch the content. Now, attendees could watch all the concurrent sessions they may have missed and revisit any topic of interest.
Almost 900 poster sessions were available to view and download on the platform for attendees, too! Attendees benefited from a searchable database to navigate an ocean of content.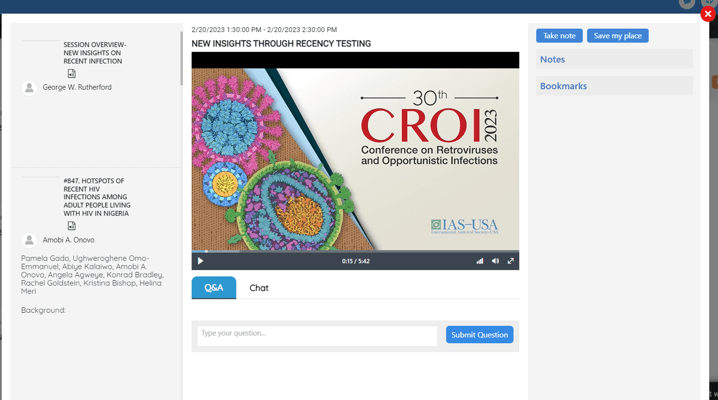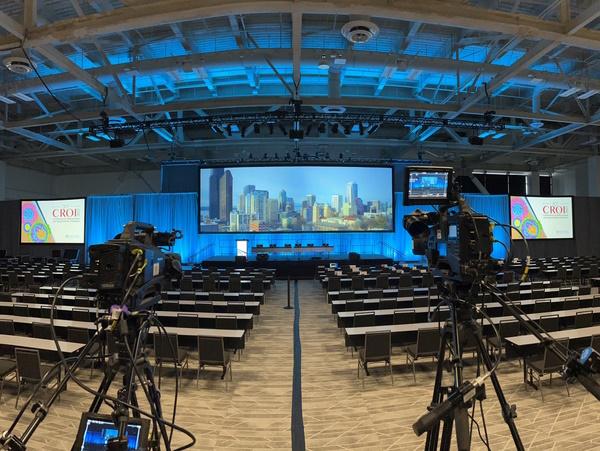 The Team Gets It Done Right
We had two Project Managers overseeing CROI: one was responsible for the main session room and the largest concurrent room, one was responsible for the other four concurrent rooms.
Each room had 6-8 Techs in charge of video, audio, graphics, streaming and recording.
Making Hybrid Event Planning Simple
Are you planning a hybrid event? Lean on our in-house av services and experience for an efficient and smooth planning process.
Choose a trusted partner to reduce the stress that comes with trying to manage too many moving pieces. Working with just one audio visual company streamlines the communication, saves you time and money, and makes planning hybrid events so much easier!