Back Together for Hybrid Magic
The American Society of Tropical Medicine and Hygiene (ASTMH) hosted their 71st Annual Meeting at the Seattle Convention Center, where attendees participated in sessions about the scientific advancements in tropical medicine, hygiene, and global health. It was their first live event since 2019!
Because ASTMH has a global reach, making sure the content was available in a variety of formats was important. We built a hybrid strategy that used our variety of av services, giving ASTMH just one partner to work with.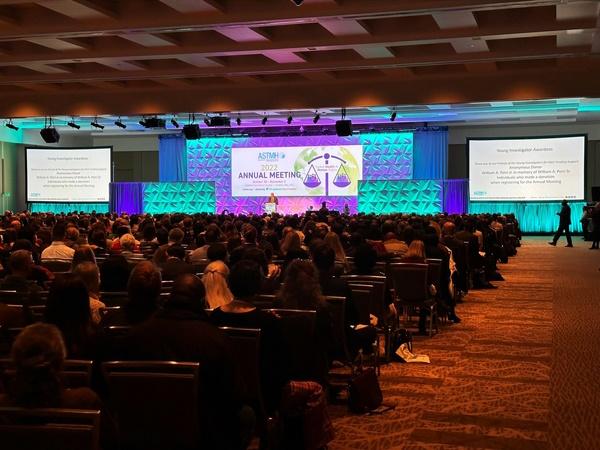 FAST FACTS
• 4,753 Attendees (4,195 in person, 558 online)
• 2,706 total presentations given across 11 concurrent sessions
• 75 remote speakers presented to both in-person and online audiences
• Virtual audiences watched streamed sessions on our virtual platform eAttend Global
• 59 AV techs onsite!
The Total Hybrid Event Solution
Hybrid Services
What does an all-in-one hybrid event solution look like? ASTMH needed a partner who could handle the live event production onsite, had both live streaming and recording capabilities, and could run the online portion through a customized virtual platform. Critical to the event's success was our proprietary presenter portal and the ability to quickly move recorded content to on demand.
With over 4,000 in person attendees, ASTMH needed an engaging set design large enough to capture the entire audience.
Our showstopping Modular Backdrops stage design panels created a visual and functional backdrop. Two 8' entrances were created for concealed presenter entrances and exits. Large delay screens were utilized, too.
We'll dive into the logistics around the streaming, recording, and virtual components.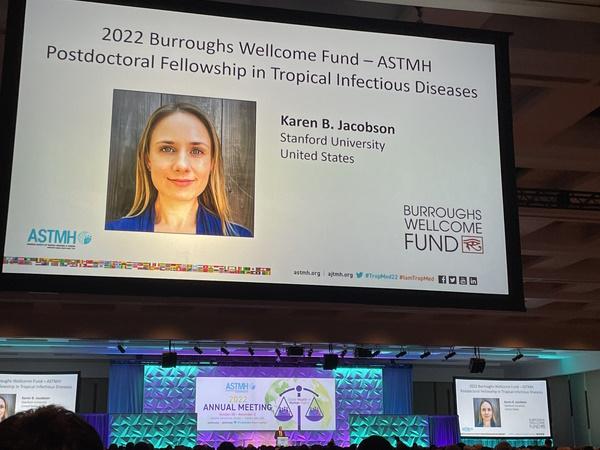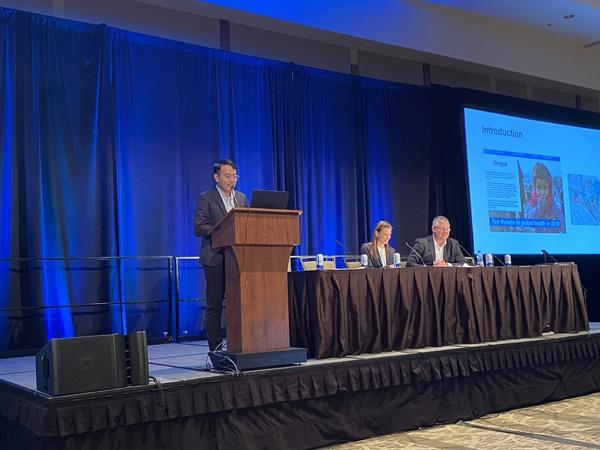 The Streaming Strategy
With 11 concurrent breakout rooms, live streaming each session would have gotten very expensive very quickly! We implemented what we call Hybrid Lite (one of our top production trends) where only a select number of sessions are chosen to be streamed live.
In this case, ASTMH chose four breakout rooms, including the Plenary Sessions, to play for their international virtual audience. It was still an impressive 332 sessions streamed, the rest recorded for on demand consumption.
Each live broadcast room could accommodate in-person and virtual presenters. 75 of the conference speakers were remote!
Innovative Hybrid Technology
Our proprietary Presentation Management Portal was a great tool for speakers needing to pre-record their sessions. Our portal automates the usually tedious process of gathering, storing, and managing presenter material. In this case, it essentially replaces a speaker ready room.
Once presenters logged into the secure portal to upload their pre-recorded presentation and accompanying material, we were able to distribute those presentations to the correct breakout room.
This is an incredibly efficient and stress-free way to manage virtual presenters!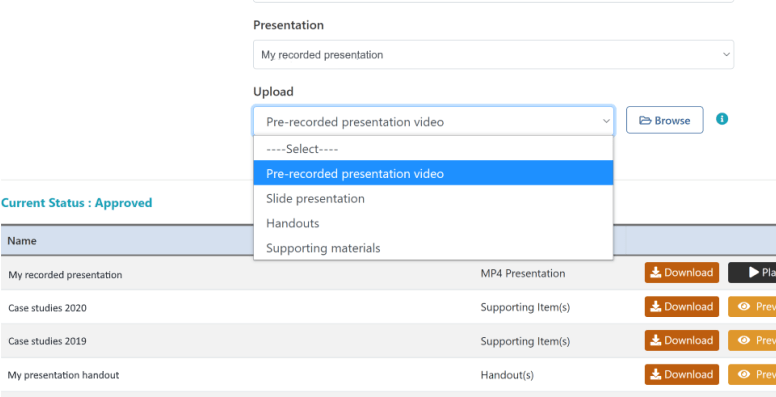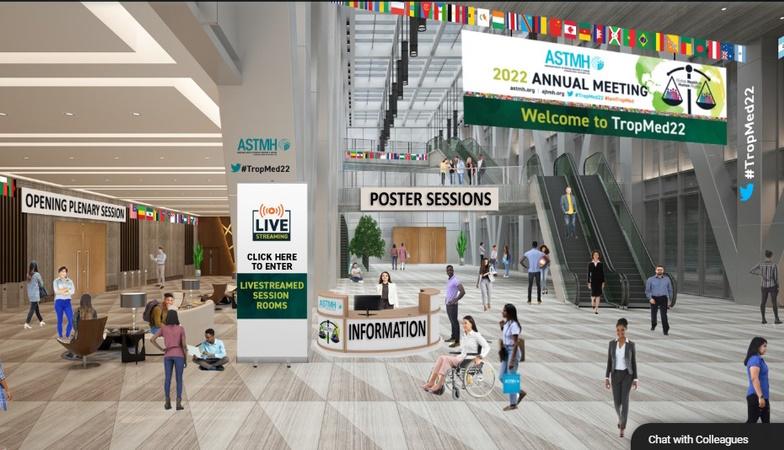 The Virtual Platform
Although only a small portion of the attendees watched live online, it was still important for them to have an immersive and engaging virtual event platform. They were able to watch the live streamed content, have access to all the poster presentations, and watch the recorded content on demand.
In addition to the platform for the annual conference, we built two smaller virtual events for pre-conference clinical courses.
This decreased onsite costs and increased available attendees for the courses. It was a very cost-effective way to connect participants ahead of the main conference.
Taking Advantage of On Demand Recordings
Although only a portion were streamed, each session was recorded onsite. After they were professionally edited, they were uploaded to a lighter version of our virtual platform. The on demand recordings were available to both in person and online audiences, a part of the overall registration fee.
But they were also made available to non-registered members who could purchase the sessions in a variety of packages for a fee.
ASTMH was able to add a revenue stream to the conference through the on demand sales and cut down on the overall streaming costs.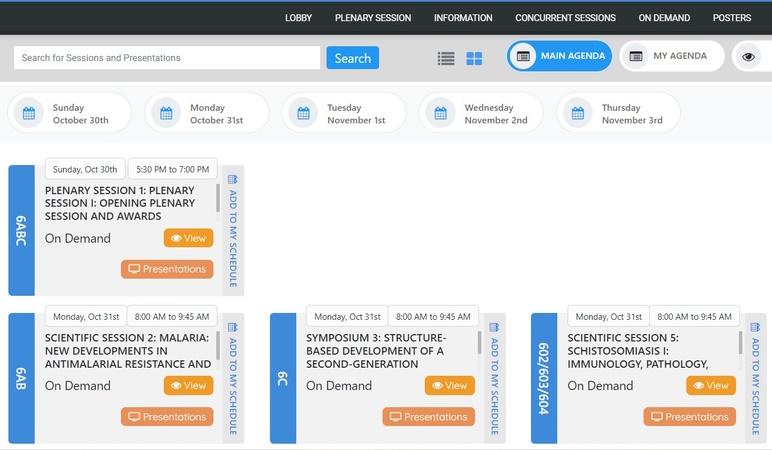 The LED Wall
The fan favorite of the entire event! The LED wall was stationed right at the entrance, so all attendees interacted with the wall multiple times throughout the conference.
It was used to showcase important event information, highlight top sponsors, and even showed a live Twitter feed of attendees posts.
Hybrid Heroes
Are you planning a complex hybrid event? Our in-house services and experience make us a trusted partner for your upcoming hybrid meeting. Partnering with just one audio visual company streamlines the communication, saves you time and money, and relieves the stress of executing a complicated event.