Doing More With Less
Fourth quarter is fast approaching – it's hard to believe the year is almost over!
When we talk to our clients and event professionals, the theme of 2022 event planning seems to be "doing more with less". Planners have smaller budgets and less staff but higher demands meeting event goals.
Based on our experience this year with nationwide live, hybrid, and virtual events, we're sharing four fall production trends we're seeing that help our clients plan better meetings with less resources.
Getting Creative With AV Technology to Benefit Your Budget
Set design is so important to creating an emotional reaction to your event. We like to think of the stage as your audience's first impression of your show – what impression are you setting? We give serious consideration and time to making sure the design elicits the right response.
No matter your budget for staging elements, there's plenty you can do to elicit a positive audience reaction. Good event production companies will know how to leverage technology to give you a great cost-effective set design.
Saving Clients Thousands
For example, take the Wireless Infrastructure Association, who held their annual event at the Colorado Convention Center. We decided early on to design their set with a massive ultra-wide projection screen.
Usually with a screen this large, you'd expect rigging to the points in the venue's ceiling to be involved. Instead, we engineered a ground support structure for the 72' wide by 18' tall screen using trussing and floor bases.
This saved WIA thousands of dollars in rigging costs and the screen was the perfect focal point of this year's Connect (X).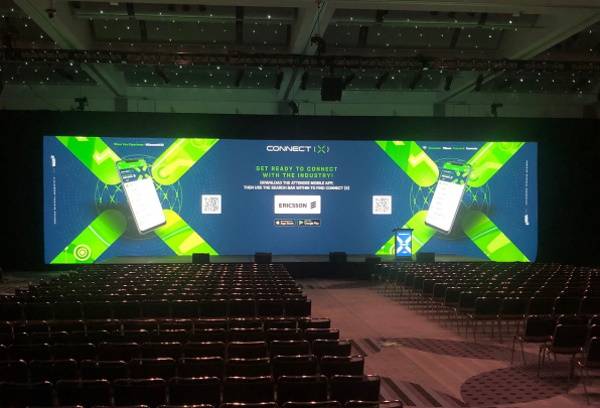 Monetize Your Content with On Demand Recordings
We love on demand recordings – there are so many benefits to planners and attendees. It lowers production costs versus traditional live streaming and your audience has a library of content at their fingertips. It reaches new participants and extends member engagement.
It also creates a new revenue stream for your event.  We think on demand is almost a no brainer because you've already done all the work to source and host the content. It makes sense that you should monetize it where you can.
How do I monetize my content?
First, choose where the content will be hosted. Lean on your production team for guidance – either they will have an in-house solution (like we do!) or can recommend some preferred vendors.
Then, decide the pricing strategy. We find building content packages lead to the most sales since members can purchase the content that fits their budget and needs.
Take a look at your schedule and decide if and how to divide the content – you can sell packages that include the entire event, a single day, a track of sessions that fall under the same topic, or individual sessions.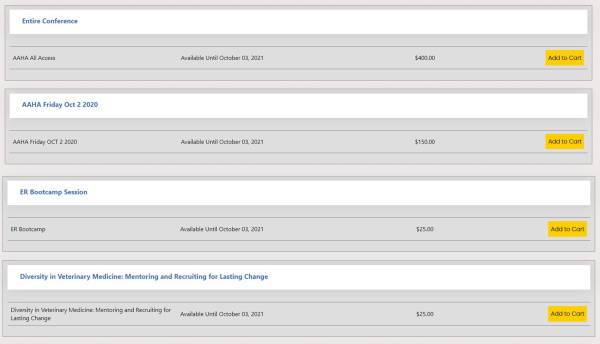 Consider raising the cost of the in-person registration fee and include all the recordings as part of the package. This ensures that the bulk of your recording costs can be covered. Also think through optional pricing tiers like student or new member discounts to encourage sales.
Find True Event Partners with Updated RFPs
Now, more than ever, you need to find vendors that want to be true partners. They need to be willing and able to be there through unforeseen event changes, have back up plans in place, and help take the stress of planning off your shoulders by providing the right support.
To find these partners, take a look at your RFPs and see where they can be updated to meet the needs of today's events. Be specific in what you need and what you want to see, and how they plan to handle a variety of event circumstances. You should feel comfortable that each vendor is dedicating time and resources to making your event a success.
Do You Have The Right Production Partner?
We previously wrote a blog about asking AV providers the questions that matter – from understanding their capabilities to pivot meeting formats to how early they begin the planning process.
We may be a little biased, but we do believe that production sits at the heart of the event.
It needs to be thoughtfully planned and flawlessly executed. Make sure your partner thinks so, too!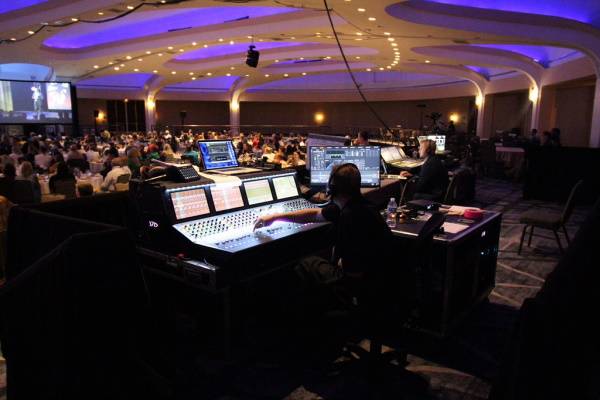 Embrace Hybrid Lite
If our clients are considering hybrid, we're encouraging them to think about adopting what we call "hybrid lite". In this version of a hybrid event, general sessions and select breakout sessions are streamed live. The rest are often available on demand or may not be recorded at all.
There's the obvious cost-saving component here, but it can also encourage in-person attendance to help overcome any legacy venue contracts.
The Hybrid Lite Strategy
Decide what your most popular sessions will be – usually sessions like keynotes, powerhouse panels, and fireside chats on the most topical content. This could be 1 to 15 sessions per day, depending on your conference size.
You can go straight to streaming platforms, or if you're recording the rest of your content, it may make sense to have a custom-branded page or portal to view the streamed sessions. The audience can return to that same area to watch the remainder of the content available.
Make sure to identify the rooms with the best internet strength and schedule your live streams there!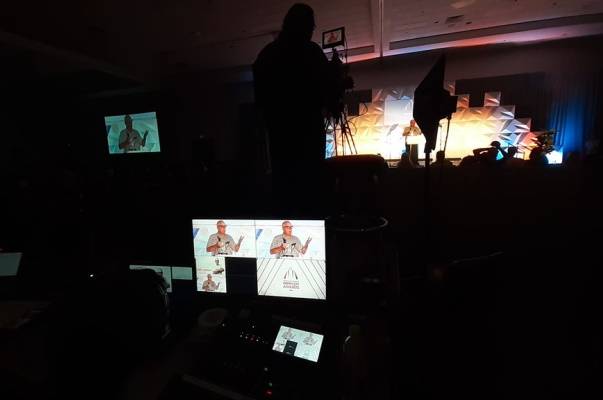 What Fall Production Trend Did We Miss?
No doubt events have gotten more stressful to plan, but we've also seen planners and vendors become more creative, resourceful, and resilient. These trends are geared towards planners doing more with less, who are looking for unique opportunities to save money, build revenue streams, and enhance partnerships.
We make it our mission to do this for all our clients, bringing our expertise and creativity to the table every day to make planners feel their best.
If you have a trend you'd like to share, contact us today!