Events have many moving parts, and there are countless ways to handle planning for all of them. But seasoned planners know that starting to plan with the AV team early is the way to go. Production touches so many other parts of the event; there's a lot more that goes into AV event planning than just understanding audio, video, and lighting requirements.
Ultimately, your audio visual company should feel like a consultative partner, being an open book of ideas and solutions to set your event up for success.
1. Start Strong With A Thorough Kick Off Meeting
Once a contract is signed, the production team should organize a kick off meeting that brings all the stakeholders from each side together. The meeting should have two objectives: establishing a relationship and reviewing the goals and aspirations of the event.
A Comprehensive RFP Review
To start, the RFP should be reviewed to see if any part of the RFP has changed.
There may be some things that have changed on your end, or the AV company proposed some new ideas in the bidding process. Breaking down your event will help organize the planning framework around the current event design.
The event objectives, goals, and ideas should be shared – these are all crucial in designing the production setup and creative concepts.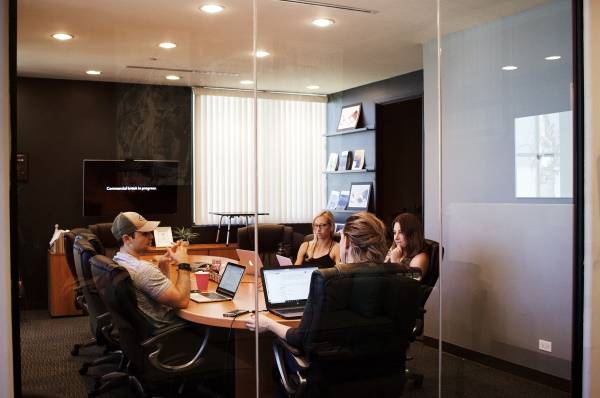 The First Date
We fondly equate this meeting as our first date – it's just as important to get to know you and your team. The more your production partner gets to know you, the better the partnership will be. We like to understand everything from how it's best to communicate with you, to your views on previous events you've ran, to your understanding of AV technology and concepts.
Whatever your AV company asks here, it should continue to clarify how they can add value to your event. For example, we may listen to some of your pain points from your last event and determine that our Presentation Management Portal would be a good speaker management solution. Or maybe we uncover that we should bring in another Project Manager to help manage the breakouts.
2. An Easy To Follow Planning Framework
Seasoned production companies (and planners) will have their own framework for the AV event planning process. This workflow should be both intuitive and exhaustive, laid out in a way that leaves no stone unturned, and no cable missed!
Large and Small Event Details
It should also touch on event items that don't typically fall under "AV services" but have an impact on how the production will work. Things like seating count and layouts to speaker training are relevant and important and should be discussed.
This should also highlight any potential issues and opportunities. Make sure the planning process covers contingencies if any part of your event – from the entire event design to a speaker cancelation – has to change. When you finally get to the show site, there should be no surprises or unknowns about what will happen.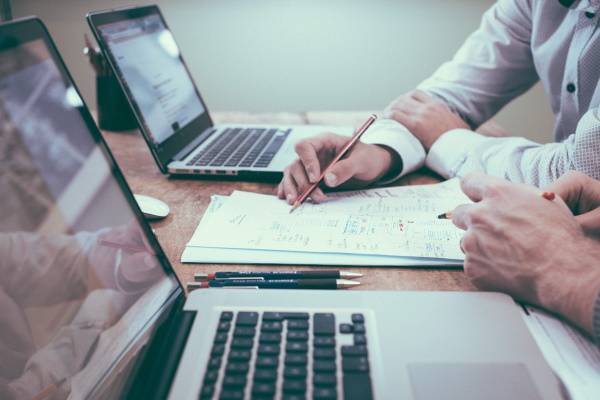 Especially in the early parts of planning as your event vision and design come together, the AV company should be able to provide examples of similar productions they've worked on. Whether it involves the same type of technology, event format, stage design, venue, or speaker lineup, they should come prepared to share their best practices with you.
This gives you a level of confidence in their ability to handle the complexities of your event. If they've experienced it before, they know what to look for, what to budget, etc. They'll have a more precise game plan.
And further, it's another opportunity for the production team to add value by thinking about things on your behalf. If you're not thinking about it, the production team should be.
Part of the av event planning process is proactively identifying how to make the event better, more efficient, and budget-friendly.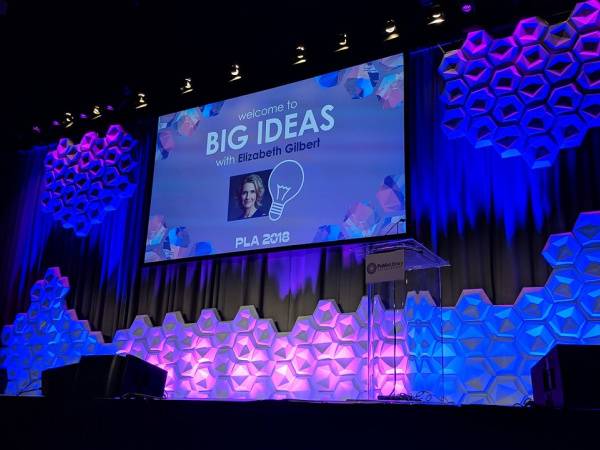 4. A Purposeful Site Visit
A site visit is no doubt a part of every av event planning process, but how much time and effort is put in to making this worthwhile will definitely vary. Your AV partner should have a complete understanding of power requirements, load in and out capacity, and rigging points (if needed).
If you're planning a hybrid event or taking advantage of on demand, sessions may be pre-assigned to various breakout rooms to ensure there's the right technology and equipment. And the site visit is another opportunity to confirm the creative elements and set designs selected will work in the space provided.
Be Strategic Onsite
But the visit shouldn't solely be about checking boxes – your AV company should really look at the space and equipment and see if there's things you actually may not need. You may decide onsite that there's a more cost-effective way to design the stage using existing room elements, or if you're planning a hybrid event there may be ways to save on breakout room space.
For NDSC's New Orleans event, we were familiar with the venue and removed equipment from their RFP we knew they wouldn't need. They received the same production value for less money.
Finally, your AV team should also be interacting with any of the other vendors onsite. Everyone should be familiar with each other, who to reach out to for questions leading up to the event, and the best ways to communicate during show time.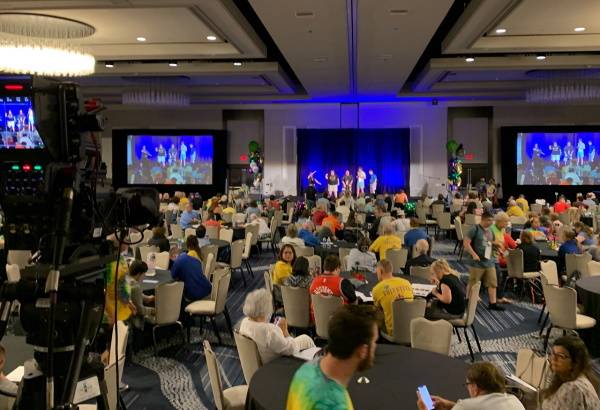 5. Don't Skip the Debrief
A debrief meeting should be offered every time. We know that depending on the scope of the event it may not be totally necessary, but there are so many benefits to reviewing how everything actually went. A debrief meeting should cover what went well and what could be improved.
Design Your Next RFP
For planners, it will help build an action plan to be followed for the next event, regardless of who the AV partner will be. Especially if there are multiple events happening in a year, it's easy to forget what you swore you would remember for next time! The feedback from this meeting could guide your next RFP – were there any technology components you need to add or remove? Any production services you want receive quotes on? Interested in a specific type of event design?
And even if you've been working with your production partner for a few years, a debrief allows you to build on the momentum and success you have. Were there any technicians that you'd love to secure for next year? Did that new av event planning timeline work out, or should you go back to the previous way? What was the feedback from your speakers?
Taking time to review and reflect will make next year's planning that much easier.
Choose an AV Event Planning Partner with Intention
The quality of the AV services and team can truly make or break your event. That's why the RFP process and understanding each production company's capabilities and willingness is so important. Making sure these five things are a part of the AV planning process is a good place to start.
At Image Audiovisuals, we go the extra mile for you throughout the entire planning process. Whether that's helping coordinate different vendors, helping negotiate various contracts, or lending advice on how to structure the agenda, we lead with a consultative approach to everything that we do.
Reach out to us today so we can show you the value of working with a team that is dedicated to your success!