Dazzling Stage Designs
Modular Backdrops are stage design panels that make creating engaging sets easy.
Skip the pipe and drape and wow your audience with these unique panels!
A High Impact Event Solution
These stage design panels are the perfect backdrop for adding color and texture to your stage.
The panels act as a canvas for lighting effects and projection mapping, and are scalable to events and stages of all sizes.
Your stage deserves some personality! See what's possible with a complimentary design.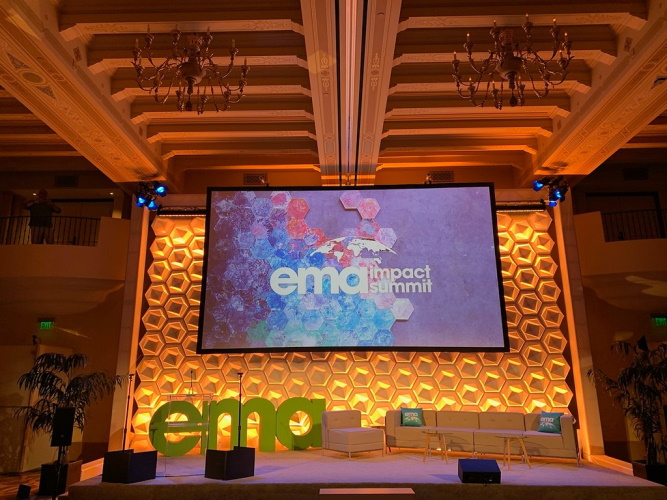 Digital Projection Mapping
Tell a story like never before! Projection mapping is the next generation of audio visual technology your audience has to see to believe.
Augmented 3D projection mapping onto our Orb and Stealth walls is a visually stimulating, immersive experience no one will forget.
Watch what these panels can do for your next event - check out our video below!
Our Awards
We are proud to be the The Special Event 2018 winner for Best New Product Technology for our stage design panels and augmented projection mapping!