The most important part of the production planning process is ensuring your AV budget can match all your event goals. Here's seven small and big ways you can maximize your AV budget through saving money and using those dollars to increase attendee value.
1. Negotiate Out Frivolous Fees
The most frustrating way to spend your AV budget is on unwarranted penalty fees for using your preferred AV provider. But how do you avoid the $15,000 internet charges that would have been free if you'd just chosen the in-house company?
The reality is you - the customer - have rights during contract negotiations that allow you to choose who you want to partner with and avoid excessive charges. A meeting space is legally unrelated to the customer's contracts with other vendors and shouldn't inhibit your choice to benefit from a free and competitive marketplace.
Know What To Look For
BEFORE you sign anything, review the contract carefully for any verbiage that relates to any extra surcharges or fees for things like rigging, power, and internet if you don't use the in-house provider. We even had a client who had to write out a fee to use the elevator by bringing in an outside production partner.
You should either eliminate that language from the contract or write it to ensure you have the same price structure for services regardless of what company and vendor you use.
And even better, in your RFPs to hotels and venues, use this language to ensure in advance you won't be penalized with exorbitant costs for choosing your own vendors. It doesn't stop the in-house from bidding on and fairly winning your audio visual contract, it just leaves you with the option to choose.
2. Make the Most of Your Set Design Budget
Keep It on the Ground
Even if you negotiated a standard rate for ceiling rigging - and especially if you didn't - you can quickly lose $10,000-$20,000 from your AV budget for the labor and equipment during set up and tear down. And almost all hotels and large venues have exclusivity contracts with a single provider, so there isn't really a way around finding a less expensive rigging solution.
Avoid those costs entirely by ground supporting your screens, audio, and lighting. For ground supporting your set to work, you'll just need to have enough available space behind the stage to allow for rear projection.
Dynamic Scenic Looks That Meet Your AV Budget
Modular Backdrops are lightweight 3D stage design panels that provide a high impact set. We'll admit, this one may be a little self-serving because we are the exclusive distributor of these panels in the US. But they're a fraction of the cost of other custom scenic and sets up quickly, which saves on labor costs.
At very affordable pricing, you can elevate the look of an event from simple pipe and drape to one that has dimension and texture. Even a few panels can make a difference! With nine panel styles to choose from, you'll find a design that fits your event feel.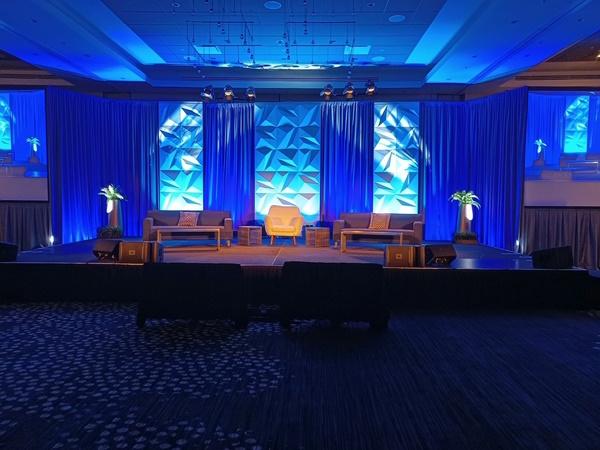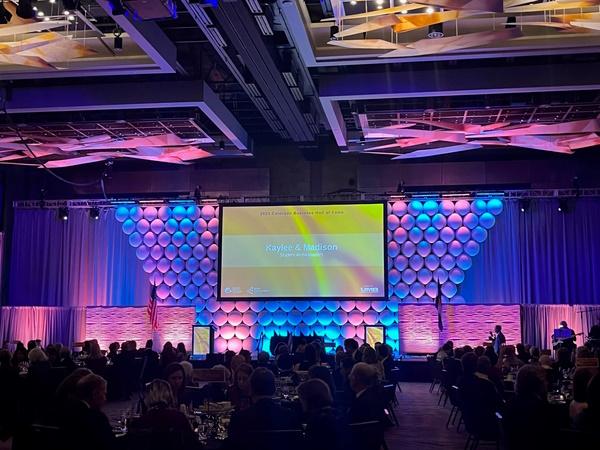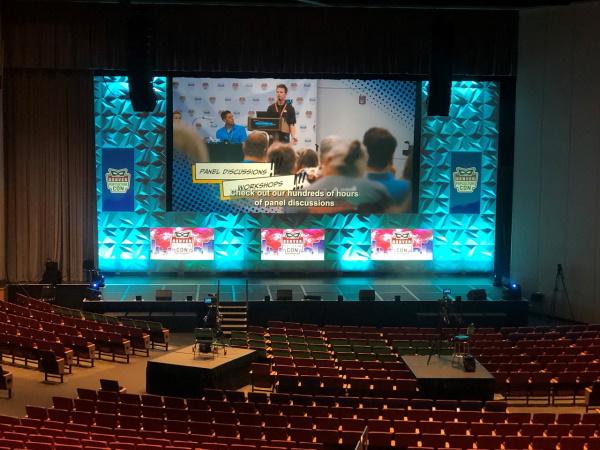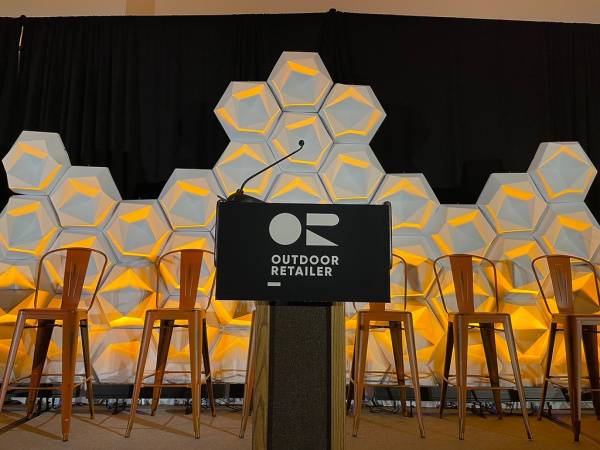 And if you're looking for the ultimate wow factor, Modular Backdrops panels can be used for projection mapping. This next gen technology creates a visually stimulating, immersive experience you have to see to believe.
3. Rethink Your Recording and Streaming Strategy
Interest in live streaming an entire event continues to dwindle as cost outweighs the benefit. It's much more common to see General Sessions and top Breakouts streamed, the rest of the content recorded for on demand playback. This alone greatly reduces costs, but you can take another step forward at preserving your AV budget while still getting your content to your audience.
It's Okay to Make Them Wait (Just A Little)
Let's say you plan to stream your General Sessions to your social channels for your entire member base (and more) to watch. Instead, consider recording those sessions and asking your production partner to prioritize editing them so you can post the following morning. It's a realistic editing timeline for your AV company, it mitigates any live stream risk, and your General Sessions will be professionally edited before they reach the social media universe.
Decide If You Really Need the Video
Have you thought about recording slides and audio only? This is a great solution for sessions that are very content rich, making the slides the main focus of the presentation. You'll still get full-motion video with mouse movements, slide builds, and animations.
And you'll save a whopping $2,000-$2,5000 per room per day without the need for cameras and camera operators.
Take a look at a short example of what it would look like to your audience. If you think this is a good fit for the type of content and sessions you have, it'll do wonders for your AV budget.
4. Get Creative with Consolidated Space
Have you considered using one space for your general sessions and breakouts? Think about an event structure where you'd kick off the morning with a keynote, have an hour of exhibitor time, then start the breakout sessions. During that hour break, the AV team is restructuring the keynote stage and equipment into smaller breakout rooms, bringing in air walls to section off the new rooms.
Labor costs will stay relatively the same, and you'll add money back into your AV budget by saving on equipment costs. Plus, you'll save even more by renting less space from the venue.
Make sure to hold all your breakout speaker checks the night before or before the keynote so there's no surprises right before session time.
5. Impress Attendees With a Session Overflow Room
If you're already recording or streaming your content, creating a session overflow room is a neat event feature that attendees have really responded well to. Attendees can tune into any of the concurrent session rooms with headphones, each session a different channel.
It only adds a small amount of equipment to your AV budget with extra TVs and the headphone rentals.
When CROI chose this option for their 2023 hybrid conference, the overflow session room had upwards of 150 people tuning in at any given time. It didn't detract attendance from the breakout sessions, just gave attendees another option to watch all the content being presented.
6. Be Selective With Wireless Mics
Almost every group or event uses wireless mics because of the freedom they give presenters. Most General sessions we produce have 8-16 wireless mics for presenters. This can get pretty pricey.
But not every microphone needs to be wireless. Save your AV budget by using wired mics for applications that don't require mobility. Panel discussions, stationary Q&A areas and podiums are all areas that could use wired microphones. Simplifying audio source management and mixing, saving money and reducing the possibility of interference from outside signals is a win-win-win!
7. Keep the Sound In House
Using House sound is another AV budget-friendly option and often a possibility in any venue you choose. This cuts down on setup time and equipment costs.
Generally, we recommend bringing in a sound system for your Keynotes to make sure the sound quality remains high. But for breakout rooms, it's a good solution if the in-house system is well maintained. Your AV team can determine what solutions would work best during the site visit.
Make the Most of Your AV Budget This Year
If you know where to look, small changes can make a big difference to saving money while still meeting your event goals. We challenge you to find a production partner that will help you find the right solutions at the right cost, creatively using your AV budget to meet and exceed your event needs.
We'd love to be your trusted audio visual partner - we welcome the opportunity to collaborate on delivering an unforgettable experience.
Image Audiovisuals is a nationwide production partner for live, hybrid, and virtual events. We strive to be a partner in solving problems, reducing your stress, and having some fun along the way!