Virtual Event Gallery
Looking for a seamless solution for your upcoming hybrid or virtual meeting?
We've worked with clients just like you to creatively and professionally deliver content to their online attendees.
Our virtual event gallery is separated by service - get ideas and inspiration on the best virtual event platform, audience-engaging production, and amazing virtual stage sets.
You'll love the custom designs we can build to make this platform feel like your own. Our team handles all the details - you provide us the information and we do the rest!
Your attendees will find the platform intuitive and welcoming, and our Denver-based tech support is provided before, during, and after your event.
Here's examples from previous shows. Choose from a variety of room templates or have us design something just for you.
Virtual Event Production
Your attendees deserve broadcast-quality content! Keep them engaged with professional editing including custom backgrounds and graphics, switched media and camera shots, and sponsor branding.
Let us handle all the speaker and event logistics like speaker scheduling, speaker coaching, and live streaming or recording your content.
Want to see more virtual production?
Take a look at our MeetingsNet webinar Lessons from the Experts, a panel of industry-leading voices discussing how to plan for today's meeting environment.
It includes in-person and remote panelists, is filmed exclusively on our green screen, and edited by our virtual production team.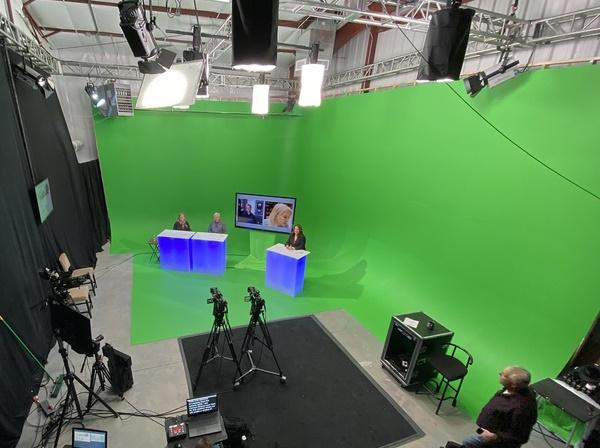 Virtual Stage Sets
Elevate your offering with our green screen technology. You'll be so impressed with the finished product, designed to reflect your branding or event theme.
Stream or pre-record virtual emcees, remote speakers, welcome addresses, and more at our Denver location or a location of your choice!
See the virtual stage in action!
Our ETL educational session From Essentials to Extraordinary: AV For Hybrid Events, was pre-recorded exclusively on our green screen.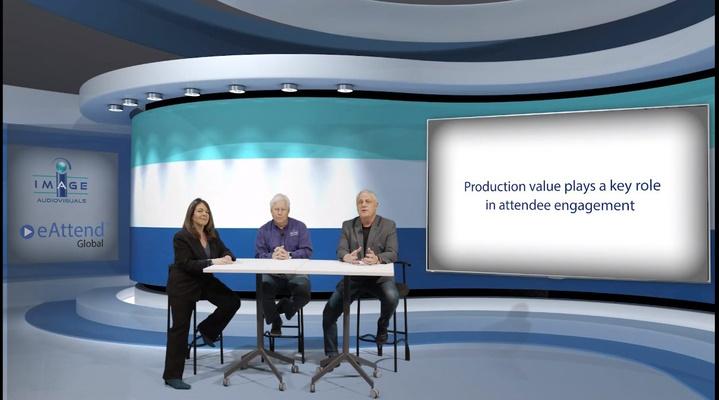 Your Next Virtual Event Company
Partner with a virtual event company that can do it all! From a budget-friendly platform, broadcast-quality production, and unique stage sets, we have the solutions you need to reach your online audience.
Our Locations
Don't forget to browse all our locations in Colorado, including Denver, Breckenridge, and the convention center.