WOMEN IN CYBERSECURITY 2021 ANNUAL CONFERENCE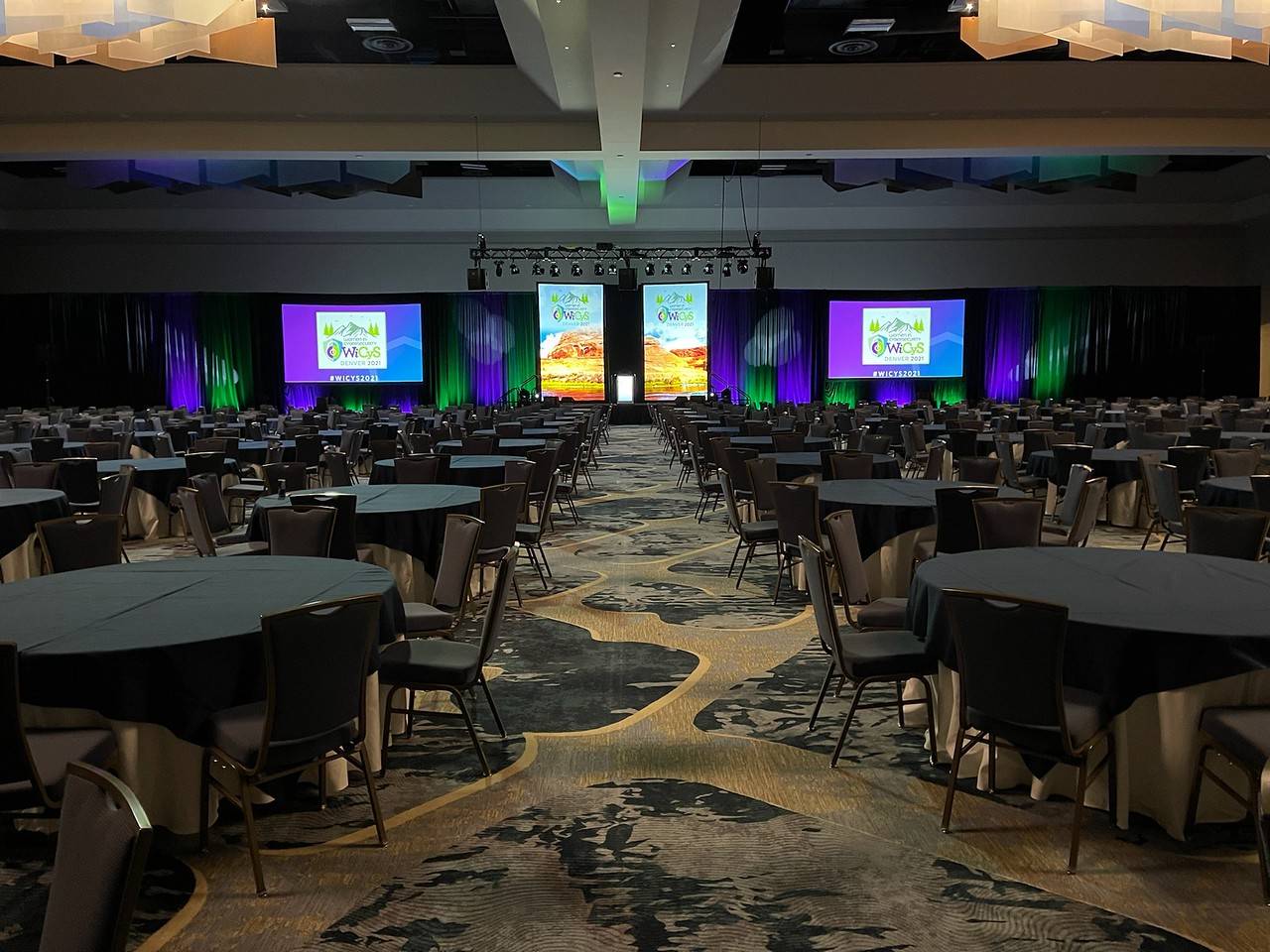 FAST FACTS
• Fully live event with over 1,000 attendees at the Gaylord Rockies –the event was completely sold out!
• Robust staging elements included a mix of horizontal and vertical screens with theatrical lighting.
• Helped put together 1,200 swag bags in our warehouse!
A Blank Piece of Paper
Since this was our first event with WiCyS, we treated their annual conference as a blank slate –what are you really looking to accomplish? And how can we build that together? This in-depth planning process allowed us to position ourselves on their side of the table and really melded our teams into one.
We established a budget and began preparing early to help mitigate costs. By taking this approach, we were able to design cost-effective solutions that looked dynamic and professional, all for the same budget that delivered black pipe + drape, two screens, and a microphone from a previous AV company.
Bottom line: we created a shared conference vision that gave WiCyS great value for their money.
Dr. Janell Straach
Chairman of the Board
Working with ImageAV cannot be compared to working with our past AV providers. ImageAV works as a collaborative partner to make our event successful.
They didn't simply sell services–they brought a vision to fruition. It started with the planning and continued through the event. ImageAV brought forward a vision for the conference and honestly delivered above and beyond what I imagined.
They handled everything on site seamlessly and I didn't have to worry because I knew it was handled not only efficiently but effectively. We received accolades from our attendees, our staff, and our board of directors for the excellent work by the entire ImageAV team.