Cities Summit of the Americas Debuts at the Colorado Convention Center
The Inaugural Cities Summit of the Americas (CSOA) brought together 1500+ national and international city and community leaders to the Colorado Convention Center.
CSOA gives governments, businesses, and academia a shared platform to discuss local solutions to global challenges.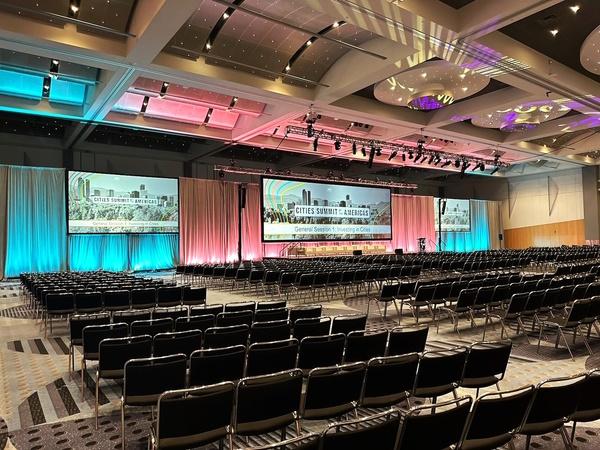 FAST FACTS
• 6 General Sessions with different lighting looks
• 5 multi-track Breakout Rooms
• 4 Press Rooms
• 3 languages simultaneously translated
• 2 Roundtables
• 1 Secret Service fist bump
On behalf of the Department of State, I wanted to express our sincere thanks for all of your help with last week's Cities Summit of the Americas.  You made us look (and sound!) great and you were fantastic to work with every step of the way. 
We greatly appreciate all you did to support us, and I hope we'll have the opportunity to work together again in the future.
An Immersive Experience for an Inaguaral Event
The Guiding Light
The State Department partnered with Western Door Federal to plan the Cities Summit of the Americas. And while it's not their first event (the Summit of the Americas is on its ninth year), it was the first iteration of the newly formed CSOA.
Because of this, and our knowledge of the CCC, they were very open to event advice. We proved to be a guiding light before the conference and behind the scenes.
We handled all floor plans, wrote the cue-to-cue, and assisted in designing graphics for the main stage.
And we worked closely with the State Department to help handle high-level speakers while onsite and backstage (that's where we got our fist bump!).
We had such a phenomenal time working with this group to successfully launch CSOA!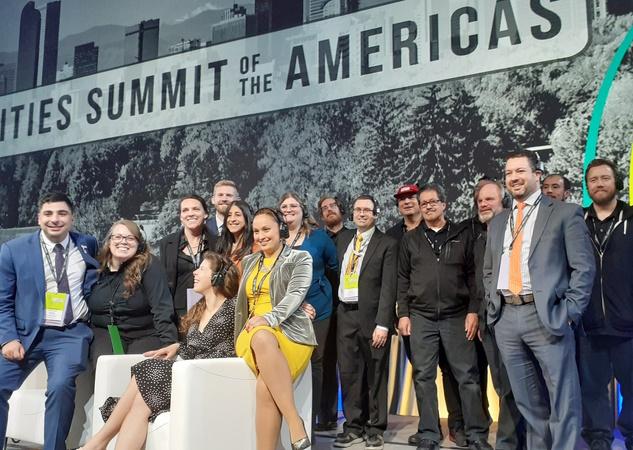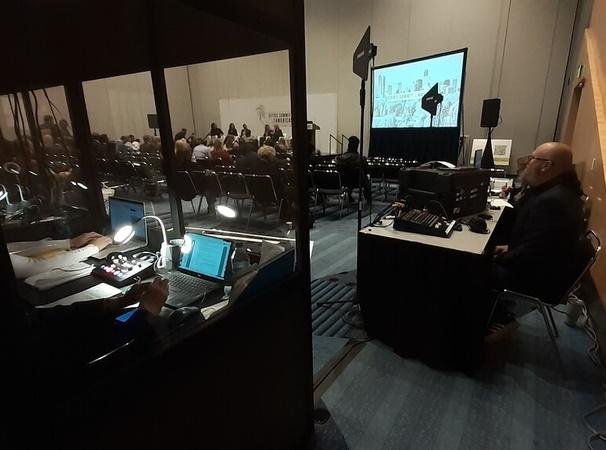 Value-Packed Audio Visual Services For CSOA's Event Design
CSOA featured six General Sessions and five multi-track Breakout Rooms, all of which were outfitted for on demand recording.
There were also two Roundtable Rooms where participants sat in a square table configuration, used push to talk microphones, and and only had sound through translation headphones.
We also set up four Press Rooms that also functioned as special session rooms as needed.
Every room had translation booths that were simultaneously translating the sessions in three languages (Spanish, Portuguese, and English). We coordinated the room design to add the booths and sent a clear audio line straight from the speaker microphones.
Light It Up!
We have to draw attention to the lighting designs in the General Session room. Since each of the six General Sessions had prominent speakers, we designed a different lighting look for each one to create a distinct atmosphere and feel.
This kept the stage fresh and looking great in photos and video streams!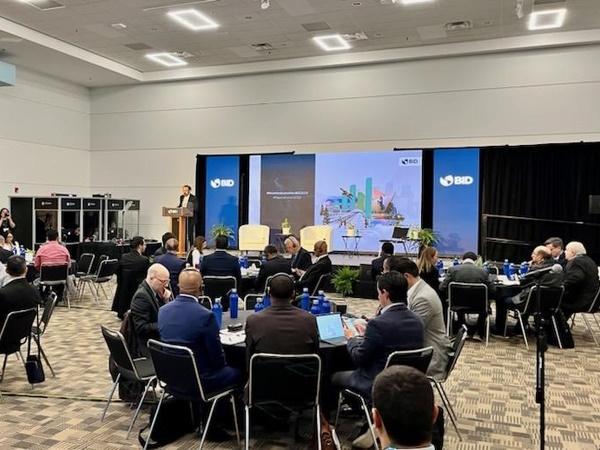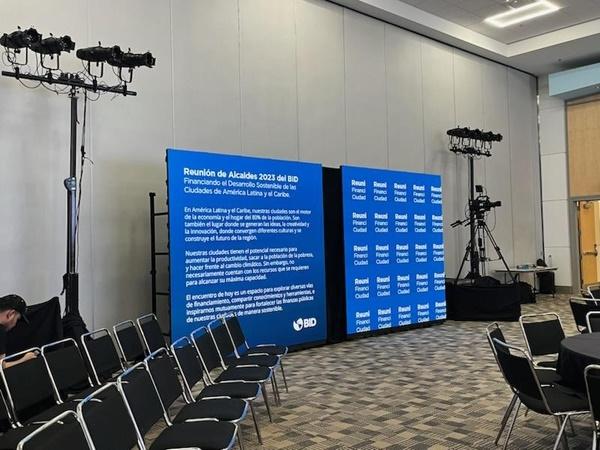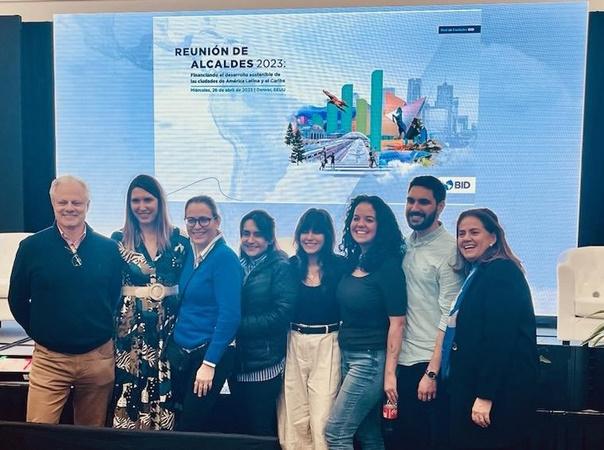 Supporting the Supporting Events
The conference had two full days of engagement opportunities for attendees based on a number of topics. They were either held at the CCC or offsite at venues around Denver.
We partnered with the Inter-American Development Bank for the IDB Mayor's Forum. The event featured a room full of storytelling LED Walls, including a main screen for speakers and presentations. One presenter was brought in remotely to join!
The event was live streamed and recorded and was interpreted into different languages for online and in-person audiences.
Delivering Professional Results with a Personal Touch
Whether your upcoming event is at the Colorado Convention Center, in the Denver area, or nationwide, we have the experience, technology, and creativity to wow your attendees. Plus, our team is awesome. You'll love working with people who get what you need and who do it right the first time. Trust in Image Audiovisuals for your next conference and experience professional results with a personal touch.