Twice As Nice At Vistar's Annual Meeting
Vistar hosted their Annual Business Meeting at the Gaylord Rockies Resort, bringing together their internal teams and strategic partners for days of meetings and strategy sessions.
This event was unique because it featured two distinct main stages in two different rooms with a focus on bringing new and exciting set design elements.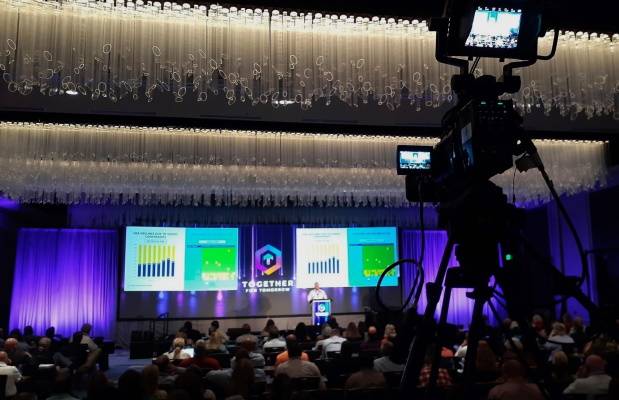 FAST FACTS
• Over 500 attendees participated
• Due to venue scheduling, we got to design two completely separate sets for one event!
• Our Project Management team had the opportunity to put their unique backgrounds to work!
• We handled everything from designing and ordering custom acrylic elements, to coordinating the stage seating and working with a theatrical vendor for the gorgeous Austrian drape!
Bree Funny
Director of Customer Experience
We have been working with ImageAV for close to five years, and we value working with a team that is trustworthy, knowledgeable, and imaginative.
We gave ImageAV the responsibility of designing a stage set that would be appropriate for both an awards ceremony and a general session while also being modern and aesthetically pleasing.
They are not only true pros on-site, but they also tackled the creative task head-on and gave us what we wanted. They are great to work with and we really value their partnership!
A Comprehensive Planning and Design Process
A Creative Opportunity
Vistar's 2022 Annual Meeting looked a little different than usual - they ended up needing two stages in two different rooms over the course of the event.
Because there wasn't enough time to simply strike and set the same stage in another place, we were challenged to come up with a completely different second set design.
The first design was already set: a large, captivating screen that beautifully contrasted the ceiling elements in the room. We got to work planning for room #2.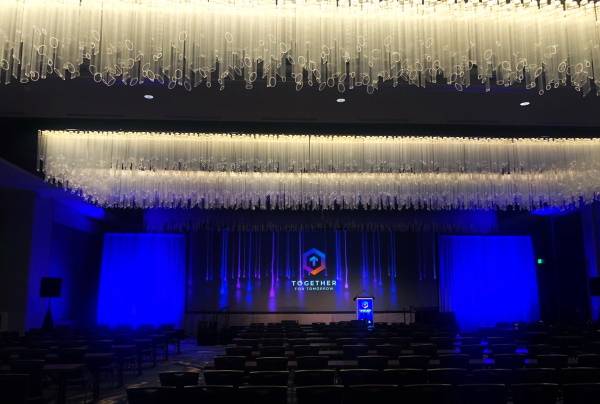 A Focus on An Immersive Set Design
We absolutely love getting to flex our creative muscles and bring new ideas to every client. We spent a lot of time iterating on different design elements and ideas. The key, we feel, is asking the right questions to truly understand what the client is looking for. For Bree and Vistar, that meant a good balance between traditional AV elements like drape and lighting and new design technologies like custom acrylic graphics and Modular Backdrops stage design panels.
We like to think of great set designs as an art and a science because you have to closely balance the creative elements with the technical capabilities of the venue.
We are fortunate to have great internal resources to help bring event visions to life. Our Project Manager Jenn has a background in theater, so she has unique and imaginative ideas that can translate to the event world. For Vistar's event, Jenn used a gorgeous, elegant drape called the Austrian curtain, which she sourced through a theatrical drape provider.
That, combined with our Modular Backdrops orb panels, created a stage full of dimension. The different materials and the layering effects really make the stage pop. Even more, through completely different lighting color palettes, we were able to create two different moods. One set of colors served the nighttime award ceremony, another the general sessions the following day. Getting this scene change right was important to Vistar.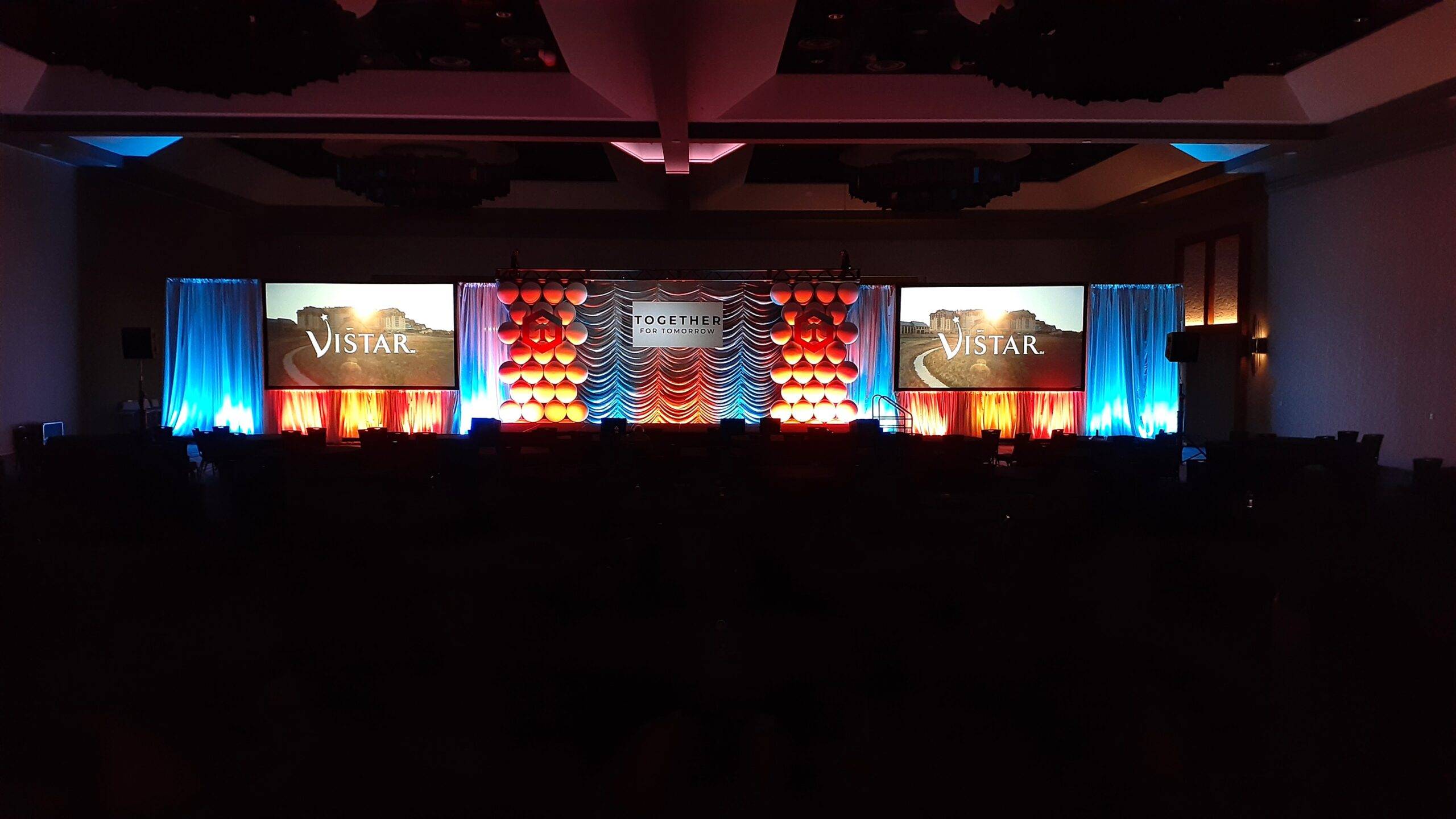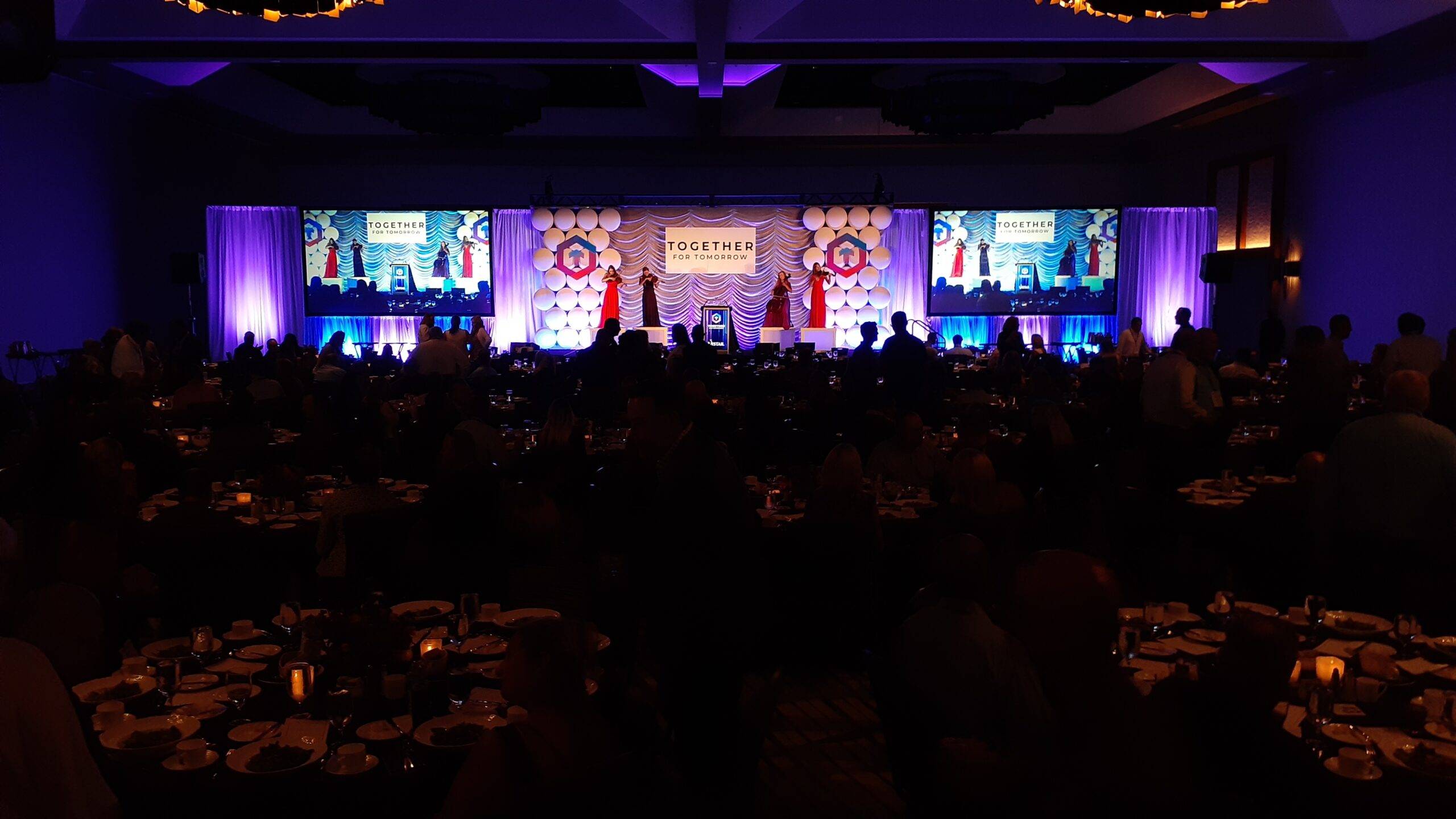 Delivering Seamless Event Value
This set was so important to us to get right from start to finish! We had two months of almost daily communication between the venue, Vistar, and our amazing vendors who helped execute on some of the custom design elements. We spent a lot of time in the design phase making sure we were capturing the event vision through set design.
It's fun to look back on some of our earliest discussions and drawings. And there's no better feeling for the design team than when the rendering looks so much like the final set!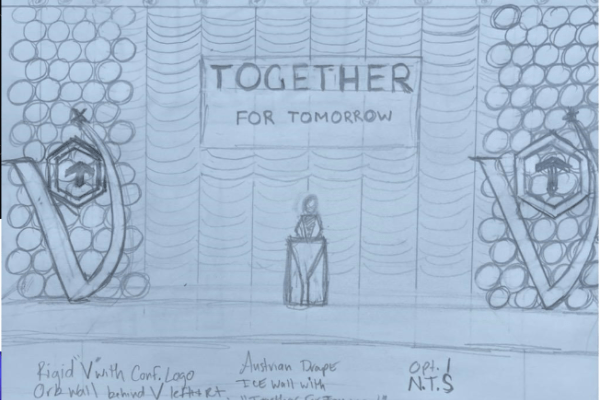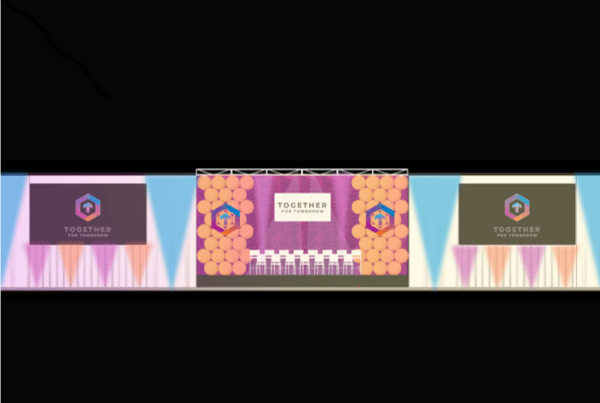 How Imaginative is Your AV Company?
Creativity and unique set design is a cornerstone of our core values as a firm. No matter how long we've worked with a client, we make it our mission to bring fresh and exciting ideas to every event, every time. Your event deserves something new! Reach out to our team of audio visual experts to design something special together.