Our Virtual Experience Platform gives you unlimited sponsor impressions
From signage in each virtual event room, a variety of exhibitor booths to choose from, to sponsoring individual sessions or tracks, your sponsors will see the value of investing in your conference!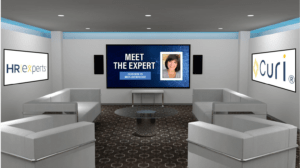 Sponsor Opportunities Throughout the Virtual Experience Platform
Each room is fully customizable to include sponsor logos and links
Sponsor and host small meeting networking rooms with full branding
Create gamification with sponsor support
In Video Sponsor Ads
Feature multiple or single sponsors before and after each session
Logos can be added to the corner or as a watermark during each session
Slides, commercials, or video intros can be edited into sessions
Exhibit Hall with Custom Booths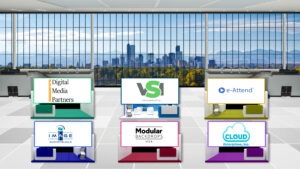 Fully manageable by the sponsor through the Exhibitor Portal
Upload videos and documents and create links to websites and social media
Live chat, Zoom links, and chat-by-appointment functionality
Detailed exhibitor analytics available
Looking for more sponsor ideas? Read five unique virtual sponsor ideas.