The Image Audiovisuals crew just wrapped up an exciting 12 city roadshow for a large company looking to streamline its event process. ImageAV provided the AV in each city alleviating the customers problem of using a new in-house provider with inconsistent vendors that didn't know their show setup or staff for each production.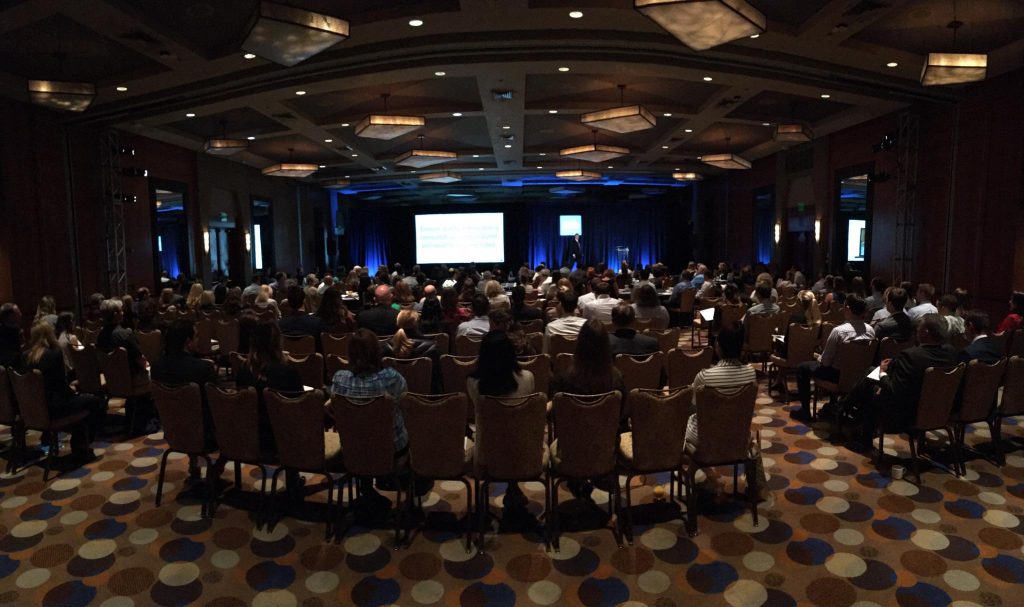 By being the only audio visual provider for all 12 shows our crew was able to develop a routine with the traveling staff and presenters at the company and anticipate their needs and preferences. We immediately became the 'consistent face' throughout the event, and were trusted and relied upon as experts to resolve any issue that arose. We were also able to consistently improve the events as they were happening by collaborating on preferred room layouts and branding opportunities as well as resolve any on-site challenges that arose.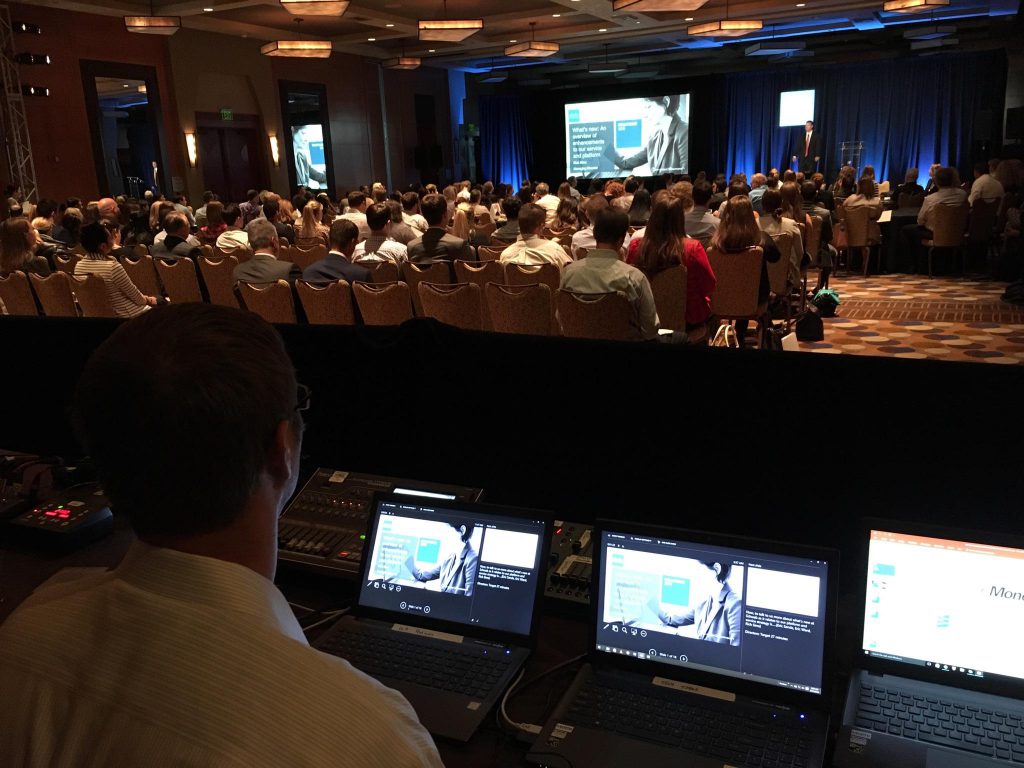 Another benefit to a single AV team for a multi-teared event was that we were able to provide new solutions to the customer that they hadn't even realized were issues in the past. In the previous 11 years of hosting this event, the presenters were required to travel with their personal computers with their presentations. They would be required to go to the ballroom the night before/morning-of to rehearse and test with an unfamiliar crew with their personal devices and hope nothing went wrong. This year, we provided all the equipment and setup so the presenters were able to travel lighter and show up at rehearsal without fear of equipment failures, loss, or technical issues.
If a glitch arose, the staff knew who they could rely on to resolve it, and create a smooth and flawless event over and over again.