As any event planner or marketing professional knows ROI can be challenging to quantify at times. A "good" event is not enough to justify the expense, and the success or failure of the guest experience often falls on the quality of the event production. To help you add value, engagement, and increase ROI at your next event, here are four things you should be focused on early in the planning stages.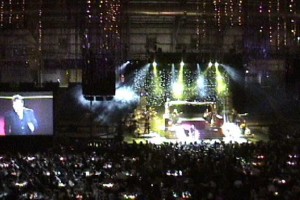 (1). Use an innovative approach with powerful visuals.
The message and intent of the event should be visible to your audience the second they walk through the door. If your introductory session needs to set the tone for the entire conference and create the necessary energy for your attendees, this is your ROI impact statement and should be a priority during the planning stages. Whether you need custom motion graphics, lasers, branded set elements or pixel mapped projection, make sure you use the right live event production resource with the capability to handle your production. Nothing is worse than setting the stage for an impressive production and not being able to execute your vision. Your audience's expectation of the entire event will be set at this time.
In contrast, if your goal is a minimalist and clean event where the content is front and center and easily absorbed by the attendees, make sure that your production is on point and nothing is taking away from the value of the message. There is nothing worse than audio issues during an important speech or a slide not coming up when it's supposed to (or maybe even worse, the wrong slide!). These moments remind us that there is a cost to cutting corners and taking chances by using the lowest audio visual bidder. Image Audiovisuals consistently delivers peace of mind, ensuring a successful event. Removing risk factors for audience distraction and disappointment will help establish your event and attendee retention.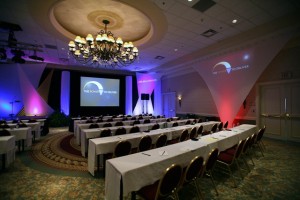 (2). Spend time researching and selecting the right AV production provider.
This step should not be under valued; it will not only help in your upcoming event, but will pay you dividends in the long run. Take the time to have detailed conversations with potential audio visual providers; providing insight as to what av services are necessary for a successful event. Also discuss the most efficient way to work together as a team and most importantly, articulating what your intended message is throughout the event. A professional AV provider knows that their role is to act as an extension of your team. It's their job to mold their creative and logistical processes to follow your lead, not the other way around. You'll soon know what the differences are between production providers allowing you to select the one that you are the most comfortable with. This relationship is extremely valuable to your successful event execution, and will be as you move on to your next event. Having an experienced AV team that already knows your company, event and expectations is absolutely priceless.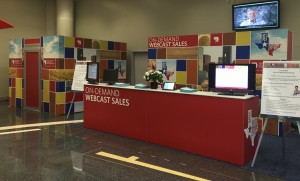 (3). Multi-purpose or extend your event.
You have the option to capture invaluable moments and messages at live events that cannot be replicated through any other means. A good audio visual provider can capture audio, video and presentations during your event, delivering webcasts and recordings that can "extend" your event for up to a year or more. This allows for anything from educational and training purposes to archiving reference materials, to promotional material for your next event as additional revenue streams.
(4). Good production will never be a bad investment.
Cheap production may backfire in ways that could jeopardize the success of your entire event. Always do your homework on an AV provider. Get references, Sit down with them and get to know who they are and what their values are. Don't be afraid to walk away from a deal that looks good on paper but makes you feel anxious in your gut. Trust your instincts and sleep on it before you commit to a deal, and ask yourself, "does my vendor have my best interests in mind, or am I just another sale to them?" Finally, always get a second opinion.
While the purpose of events varies, the overall goal is the same, bringing a group of people together to share experiences, gain knowledge and reinforce common interests. Image Audiovisuals has over 25 years of experience in providing AV ROI for you while creating value-added productions that will keep your customers coming back for more.