As virtual events become standard in the event world, meeting planners and sponsors are working to adjust to the new normal. Whether face-to-face meetings are shifting virtually or virtual components are added to live events, there's a sponsorship strategy in play.
There are a number of benefits for sponsoring virtual conferences – primarily that the sponsor impressions last much longer than any in-person conference as members typically have access to recorded content for up to three years. Sponsors can recognize cost savings by not having to print and ship material. Additionally, the level of creativity around unique sponsorship opportunities still exists in virtual settings.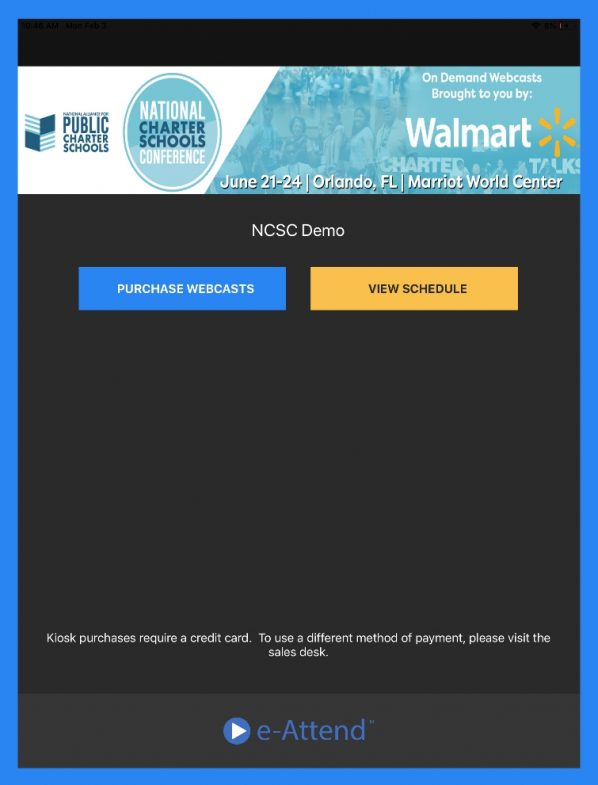 Need to repurpose sponsorships virtually? Creating new online sponsorship packages? We've outlined a few ideas.
The easiest way to get sponsor visibility is to utilize their logo and links throughout the virtual site. On our platform, for example, sponsors can be featured in a variety of ways:
• Place main sponsor logos on the home page or on the website banner. It's the first thing members see each time they log on.
• Individual recorded sessions can feature a sponsor. Have a member from the organization record a short introduction to the session, which can be followed by a logo slide or even commercial during the session. Logos can also be added to the page or as a watermark in the video.
Have companies sponsor raffle items like free association memberships, AirPods or gift cards. Members can be notified of the raffle through an email campaign containing additional sponsor information and can be instantly added to the drawing if they log on and view a session in a particular date window.
If you're planning on charging for the recorded content, include free subscriptions as part of the sponsorship package. The sponsors can choose to provide logins to their staff or give away as part of their marketing plan.
Make sure to include sponsor logos and links in your email campaigns to members on upcoming conference details and how to access the virtual sessions. Feature a blog post written by a sponsoring firm that's relevant to your conference content.
We love the concept of a digital event bag, brought to us by Larry Weil, founder of The Sponsorship Guy: this is essentially a landing page with offers from sponsors. These could include a video with a discount, a special offer, a prize, or downloadable white papers or eBooks. To get access to the landing page, attendees must fill out a form, generating valuable data and performance metrics for your sponsors. Promote the link through all channels in advance of the event and even after.
Offer sponsors the opportunity to see the affects of their dollars by providing them analytics on website views, session views, and click-through to their own website. Keep them coming back for future events!
Virtual meetings are here to stay, and so are online sponsorships. Provide your sponsors with staying power with multiple branding opportunities throughout your virtual event.