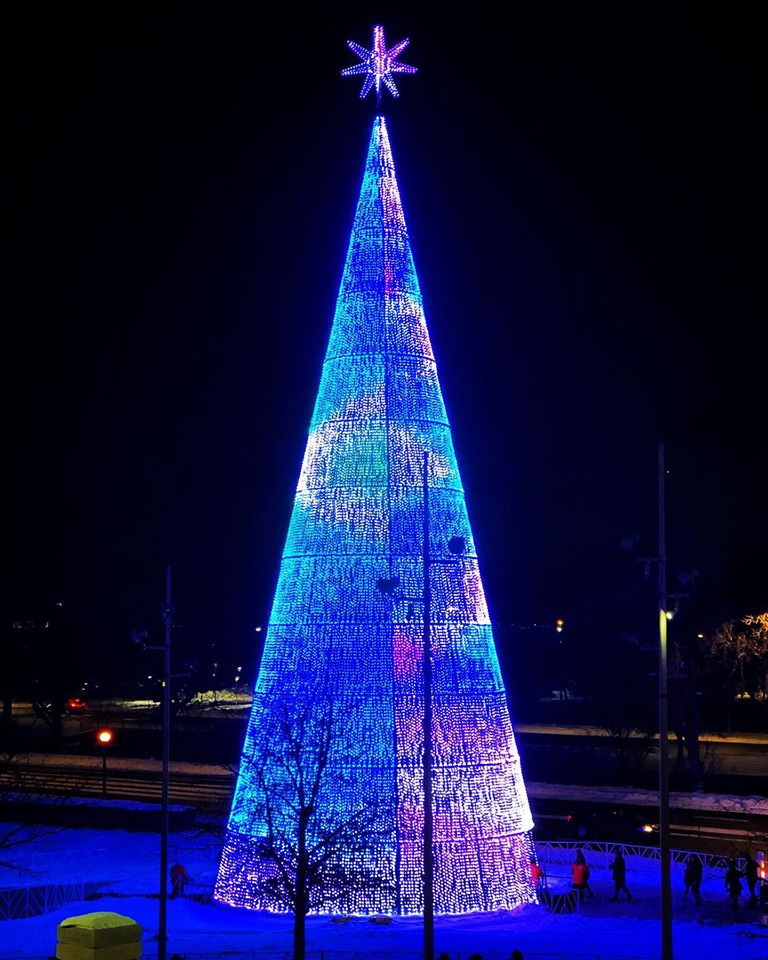 Partnering with Visit Denver, ILMEX Illumination and Brut Deluxe, Image Audiovisuals is proud to take part in a one of a kind holiday experience: The Mile High Tree.
The largest installation of its kind in the US, the tree features 60,000 strands of LED lights and is 110 feet tall and 39 feet wide. Up to 140 guests can stand in the tree for an incredible immersive viewing experience!
ImageAV provided an IP-rated (outdoor use in all weather) sound system and 8 gobo projections and the sound and lighting equipment for the opening ceremony entertainment which included speeches by Richard Scharf, President and CEO of VisitDenver and Mayor Michael Hancock before the tree was lit for the season.
"There was an opportunity to create a new holiday attraction in Denver," says Richard Scharf, president and chief executive of Visit Denver. "Given the other notable lighting displays throughout the city — including at the Denver Zoo, Denver Botanic Gardens and both Union Station and the City & County Building downtown — a spectacular lighted art installation was a great fit."
Image also manages the display nightly, which features programmed lighting using pixel-mapping technology timed with music performances recorded by the Colorado Symphony.
Catch your holiday favorites through the end of December, then come back in January to see new light shows featuring music from local musicians as well as music inspired by the upcoming National Western Stock Show & Rodeo.
"We are honored to be a part of this incredible project creating a unique holiday experience for our local community," says Dave Mueller, president of ImageAV, "we've had a lot of fun partnering with Visit Denver to bring The Mile High Tree to life."
This free Sculpture Park attraction will be on every night starting at 5pm through January 30th. Be sure to stay for the wonderful light and music show happening every thirty minutes!
Watch this short video to see an incredible light display!