We LOVE working with PACENation to produce their annual summit!
And when you get a shout out like this from your client, "Thanks so much for being part of yet another successful Summit event! The stage looked amazing and your staff were, as usual, a pleasure to work with. And you did a great job managing the breakouts too…" It makes it that much better!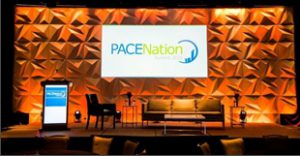 While working closely with the amazing team at Andavo Meetings – we created this stunning set for the general session.
And this Stealth Wall from Modular Backdrops USA served as the perfect canvas for lighting and video.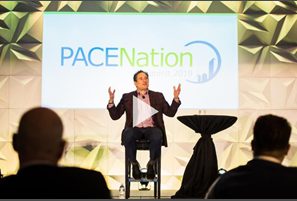 We know our crew works fast but this is a whole new level – check out the fun time lapse we shot at the Hilton in Austin, TX!
This is everything we love about live events – seamless execution, solid teamwork, and a beautiful venue!
A big thank you to our event partners and the ImageAV team for creating such a gorgeous event!