Solid logistics and detailed production timelines are vital to the success of any event…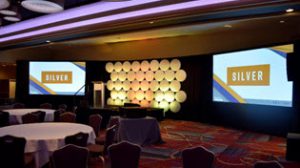 Even more so at the Marriott Marquis in NYC where our team coordinated an overnight turn after a long load-in, all while managing two events simultaneously! WOW!
Image Audiovisuals worked closely with the Kinsley Meetings team to execute the PLUS Cyber Symposium in February.
This event featured custom AV services including content, audio, video, lighting, video podiums, iPosters, and the Orb wall from Modular Backdrops USA.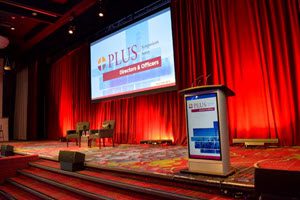 This event and venue presented some logistical challenges but our crew created a game plan and had a detailed (and updated) timeline to work with.
And getting only an hour to load out was tough but the team nailed it!
A big thank you and shout out to the team for another successful PLUS event at the Marriott Marquis in NYC