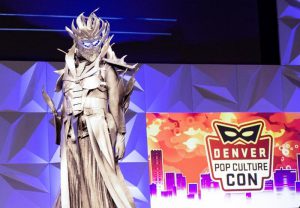 Aliens, Demons, and… AV?!
Yes… Sometimes when your biggest production challenge is "how do we light a 10′ alien?" You just gotta say "challenge accepted!" The Image Audiovisuals team partnered with the brilliant folks from Denver Pop Culture Con to create a stunning, fun, and seriously gorgeous design. We love the imagination, passion, and creativity that goes into this event!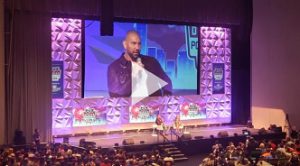 This Stealth Wall from Modular Backdrops served as a perfect backdrop for the Q&A panel discussions that featured cast members from Back to the Future, Guardians of the Galaxy, and Star Trek… just to name a few! Click the pic to check out all of the celebrity panel discussions!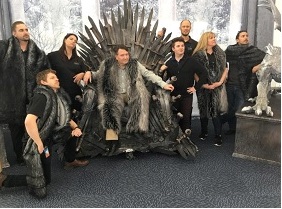 Not only is this event a chance to showcase our set design and live event production skills, it's also a lot of fun! When we found out the Iron Throne from Game of Thrones would be onsite – our team jumped at the chance for their own photo op!
A big thank you to our event partners and the ImageAV team for creating such an amazing and memorable event