As we all look forward to in-person events, your virtual attendees will continue to be a big part of your audience, so it's important to provide an engaging and interactive online experience. (Planning a hybrid event? We'd be happy to help.)
The advancement of event technology and platform options have expanded greatly in the last year – here's five things to keep in mind when choosing a virtual platform provider:
1. Can the virtual event platform be customized to mirror the onsite venue? Some virtual platform companies will build the online venue to mirror the onsite venue, a unique way of helping unify the two audiences. See what designs are possible.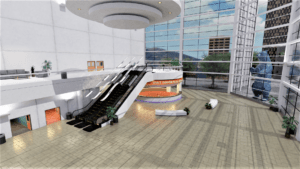 2. Is your platform cloud-based with security and back-up measures in place? Reliability is the most important thing an online audience needs.
3. Know how the platform analytics translate to your event KPIs. You'll glean your most accurate analytics from your online attendees.
4. Are you using multiple vendors for your registration, platform, and production? Be sure to understand each vendors' integration capabilities.
5. It takes a lot more manpower to run a virtual event. Make sure your provider has dedicated and experienced Engineers working for you behind the scenes.
Contact Us