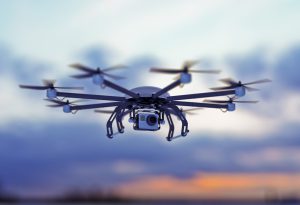 The next BIG thing in live event production has arrived and it is creating an impact unparalleled to past methods. Drones – formally known as unmanned aerial vehicles (UAV). Essentially, a drone is a flying robot. The aircraft may be remotely controlled or can fly autonomously through software-controlled flight plans in their embedded systems working in conjunction with GPS*. In the past these flying robots have been used primarily for military use, but now they are making a transition to the events industry, and creating a new experience by capturing footage that would otherwise be incredibly expensive and nearly impossible to curate.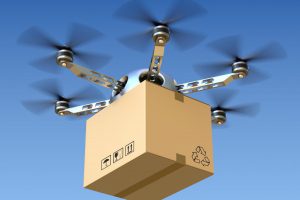 Drones have most commonly been used to capture aerial video and photographs utilized for pre-event promotion and site overview videos, live streaming during events, and post show wrap-up videos. However, they have recently seen an influx of use with additional capabilities allowing for robust promotional campaigns. Marketers are now using drones to increase sponsorship programs by branding them, or flying a company sponsored banner behind the drone while simultaneously capturing audience video. They have most recently been used to deliver products directly to customers during events, putting information and product placement literally right at the customer's fingertips. Perhaps, one of the best parts of using UAVs is it allows even small events to capture high quality video footage and imagery on a relatively small budget, making this technology plausible for just about everyone.
Regulations do come into play when considering a drone. First, the FAA has guidelines if you are planning an outdoor event that include: an airman certified pilot, a weight restriction, and flying height restrictions, among others that can be found on the FAA USA webpage. You will also need to consider the privacy and safety ramifications. Generally during the event registration process attendees agree to photography and videography, however if you don't currently have that in your T&C's you should consider adding those to cover all of your bases. Safety is always a concern to event planners. While drones, for the most part, are safe they should only be used by an experienced drone pilot. When you have hundreds or 1000's of event attendees you can't risk an aircraft collision with any of them. Lastly, don't forget to check with your indoor venue on regulations or restrictions for flying objects, every place is different and many venues do not have policies around drones yet, so the more you know the better off you will be.
Drones are likely to make a big impact on the future of the events industry. Stay on top of what is happening so you can utilize this technology at your next event.
Image Audiovisuals is a nationwide production partner for live, hybrid, and virtual events. We strive to be a partner in solving problems, reducing your stress, and having some fun along the way!
*Source: TechTarget, IoT Agenda