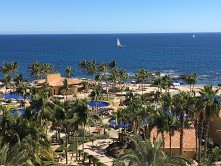 Image Audiovisuals has had the privilege of working all over the world for our clients in amazing and beautiful locales. When we found out recently we'd be traveling to Cabo San Lucas for a client's event at a beachfront resort in early January, there was not a shortage of volunteers!
Our client, Sendgrid, is one of the world's most respected and fastest growing SaaS (Software as a Service) companies.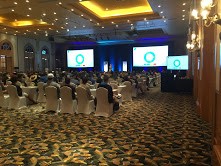 Each January they bring their entire company to a wonderful destination to reward everyone (at Sendgrid, the staff are affectionately known as 'Gridders') for all the hard work given the previous year and kick-off the new year with energy and focus!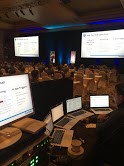 The live event required a set-up day, a rehearsal day and lots of media to introduce and support a full slate of presenters and panel discussions. The event day was very successful and filled with a lot of happy faces!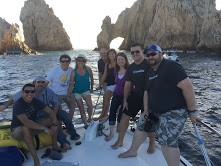 We even found some time to take a few 'Gridders' on a sunset cruise and dinner on the beach! They are a great Company to do business with, and while we were there to provide them with AV services, we also felt like friends… and that's the kind of business we aim to have with all of our customers.