It's no surprise that our reliance on technology is growing, especially for large live event productions. The right audio visual equipment can transform your project into something more magical and imaginative than you ever thought possible. But it's not always that simple: how do you know which AV provider to choose?
Do you look for quality or cost?   Do you choose the in-house provider of the venue or search for an outside company?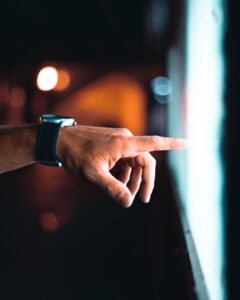 With the number of AV companies growing every year, this decision can seem overwhelming. Just like the right equipment and company can propel your show, the wrong equipment and company can produce disastrous results. Since first impressions are the most important, we want to help you get it right the first time.
Do your homework! When we need a great new restaurant to try for dinner, we ask our friends for recommendations. Do the same with AV companies… talk to your colleagues, others in your industry, or even potential suppliers for references. This will help you whittle down that daunting list of companies in your area and aid you in making the best choice for your event. Furthermore, companies that have experience and familiarity with your chosen venue are often the most reliable.
DON'T FORGET: venues that supply in-house AV companies may charge an extra fee for bringing in an outside supplier. Make sure you ask up front and factor this into your decision, or negotiate these fees out of your contract, the same way you would negotiate food and beverage discounts, attrition rates and complimentary rooms per pickup percentage.  In addition, some venues may also charge excessive rates for power, including "plugging" into standard 120v power outlets already existing with the room's infrastructure.  The more you know, the better you can prepare to ask questions. Ensure the AV choice is yours with this RFP language.
This segues to our next point… PRICE.  This summons the old cost vs. quality battle. From shampoo to vacations to AV providers, this is an everyday conflict. As we all know, the best choice is often somewhere in the middle – a balance of both. While we all love saving money, sometimes we can't cut corners on customer service (remember first impressions!). In our opinion, the best AV company for you is the one that makes you feel comfortable in their ability to completely meet your expectations. We know this is easier said than done, and sometimes you don't have control over your budget. However, with the constant changing tides of technology, many AV companies have become not just vendors to a company, but partners.  We know where you can apply that budget "give and take," and can advise accordingly.  Having a knowledgeable partner is vital to event success and knowledge is power.
Questions or comments?  Tweet us: @imageav